Altcoins Bleed Out as Bitcoin Consolidates, But This Trend May Soon Shift
It has been a rough past few days for altcoins, with many posting capitulatory losses as Bitcoin continues struggling to garner any sustained upwards momentum that can send it past its $13,800 resistance. Despite the lack of momentum seen by BTC, it remains incredibly strong from a technical perspective, and there's no real justification for […]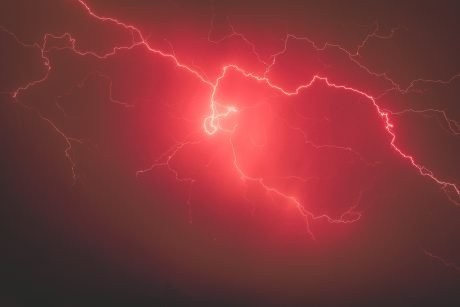 It has been a rough past few days for altcoins, with many posting capitulatory losses as Bitcoin continues struggling to garner any sustained upwards momentum that can send it past its $13,800 resistance.
Despite the lack of momentum seen by BTC, it remains incredibly strong from a technical perspective, and there's no real justification for today's altcoin bloodbath beyond simply investors capitulating.
Overnight, DeFi darling Yearn.finance's YFI governance token plunged below $10,000 for a brief period, marking a massive descent from its multi-month highs of $45,000.
There are countless other DeFi and non-DeFi related altcoins that have posted 10%+ losses over the past 24 hours, with this coming about during an otherwise quiet day in the market.
Because there's no real impetus for this movement, one analyst is now noting that the coming few days could provide an ideal entrance opportunity into some embattled altcoins.
This indicates that he expects them to enter oversold territory shortly, which could mean that strong upside is right around the corner.
Bitcoin Consolidates as Altcoins Bleed Out
At the time of writing, Bitcoin is trading down just over 1% at its current price of $13,300. This is around the price at which it has been trading throughout the past few days.
Earlier this week, it was able to rally as high as $13,800 before facing a rejection, highlighting the significance of the resistance sitting at this level.
Although Bitcoin has been consolidating at relatively high prices in the time following its latest rejection, Ethereum and many other altcoins have still witnessed massive inflows of selling pressure.
ETH broke below $380 earlier today, while YFI plunged beneath $10,000. Many other DeFi-related altcoins like SNX are trading down 15% or more – and it remains unclear as to why this move is taking place.
Analyst: Aggressive Altcoin Selloff Could Provide Glorious Buy Opportunity
While speaking about the intensity of the recent altcoin selloffs, one pseudonymous analyst explained that this appears to be driven by panic selling.
As such, he notes that the week ahead could provide some decent buy-in opportunities for Bitcoin's smaller counterparts.
"Very aggressive down trend in DeFi, a lot of sell volume came in today, seems like panic selling is really settling in. For the least amount of pain and waiting, you could wait until the base forms, but for glory, im guessing you could try your luck in the coming week."
Ethereum has been largely guiding the altcoin market as of late, which means that an impulse higher for ETH could be what helps put an end to the ongoing altcoin bloodbath.
Featured image from Unsplash.
Pricing data from TradingView.