Despite 50% Drop From $20 Highs, Chainlink Whales Remain Bullish
Chainlink (LINK) has undergone a strong rally since the lows set in September. The price of the leading cryptocurrency currently trades for $11.50. LINK is up 3% in the past 24 hours, outperforming Bitcoin, XRP, Binance Coin, and a series of other top altcoins. Even still, LINK is trading just under 50% below its all-time […]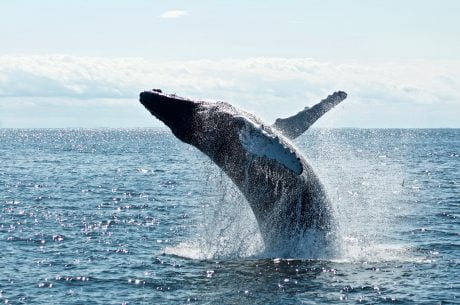 Chainlink (LINK) has undergone a strong rally since the lows set in September. The price of the leading cryptocurrency currently trades for $11.50. LINK is up 3% in the past 24 hours, outperforming Bitcoin, XRP, Binance Coin, and a series of other top altcoins.
Even still, LINK is trading just under 50% below its all-time high above $20. On-chain data shows that investors in Chainlink remain extremely bullish, as they are accumulating the coin en-masse.
Chainlink (LINK) Investors Bullish, On-Chain Data Shows
According to blockchain analytics firm Santiment, a blockchain data and analytics firm, the leading cryptocurrency is still being accumulated en-masse.
The firm noted on October 30th that Chainlink's top 100 non-exchange/contract addresses have accumulated 34.32 million LINK over the past year alone. This number has begun to taper off slightly but is still up massively over recent months.
"If this isn't the depiction of steady accumulation for #Chainlink's top 100 non-exchange whales in the past year, we don't know what is. $LINK's offline increase in tokens at this rate truly shows confidence in the asset from those with most at stake.�?