Here are 4 Reasons Why One Analyst is Shorting Bitcoin's Latest Rally
Bitcoin has been falling within a consolidation phase throughout the past few days and weeks, with buyers and sellers reaching an impasse as it trades around $13,800 The rest of the cryptocurrency market has been declining throughout the past few days, with the DeFi sector being hit particularly hard This weekend has proven to be […]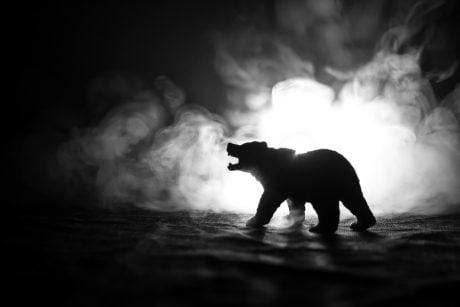 Bitcoin has been falling within a consolidation phase throughout the past few days and weeks, with buyers and sellers reaching an impasse as it trades around $13,800
The rest of the cryptocurrency market has been declining throughout the past few days, with the DeFi sector being hit particularly hard
This weekend has proven to be particularly positive for Bitcoin, but one analyst is cautious regarding its longevity
He points to 4 particular factors that indicate some downside could be imminent for the benchmark cryptocurrency in the days ahead
Bitcoin has been sucking the oxygen out of the crypto market over the past few weeks, rallying while most altcoins post consistent losses.
This uptrend has allowed the crypto to push against its $13,800 resistance level that has held strong throughout the past few days and weeks.
One analyst is now noting that a few signs indicate downside could be imminent for the benchmark cryptocurrency.
He believes that multiple failed attempts to break above its resistance, weakness in the stock market, and the US Dollar falling to a key support level could all spark a Bitcoin selloff this week.
Bitcoin Struggles to Break $13,800 Despite Strong Monthly Close
At the time of writing, Bitcoin is trading up marginally at its current price of $13,820. This is around the price at which it has been trading throughout the past few days.
It has yet to post any sustainable breaks above this level, and a failure to move above here in the days ahead could be a grim sign.
Earlier this week, the crypto was able to surge as high as $14,100, but it was rapidly rejected at this price level and dove down to where it is currently trading.
Analyst: These Factors Suggest Downside Could Be Imminent for BTC 
While sharing his thoughts on Bitcoin, one analyst explained that he is watching 4 specific factors indicating this could be a bloody week for BTC.
If the crypto sees a strong decline in the week ahead, it could create a headwind that causes altcoins to nosedive as well.
"Short again on BTC, something about this weekend pump seems fishy. 3 drives-ish into major resistance, stocks shit the bed last week, election early next week, solid RR and DXY on support. Still bullish overall, pull backs aren't a bad thing. Let's see what happens."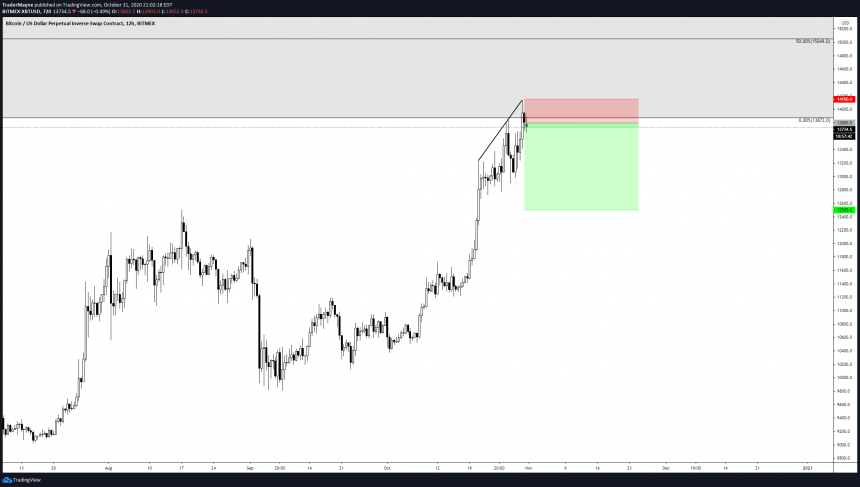 Image Courtesy of Mayne. Source: BTCUSD on TradingView.
The coming few days should provide some insights into the macro significance of Bitcoin's price action over the past few days.
Featured image from Unsplash.
Charts from TradingView.