Ethereum Posts Massive Losses as Likelihood of a Recovery Decreases
Ethereum has been one of the worst-performing major altcoins throughout the past few days, with the cryptocurrency plunging from weekly highs of $490 to lows of $330 that were set earlier today. The cryptocurrency now appears to be at risk of seeing even further downside, as it lost the support it was attempting to establish […]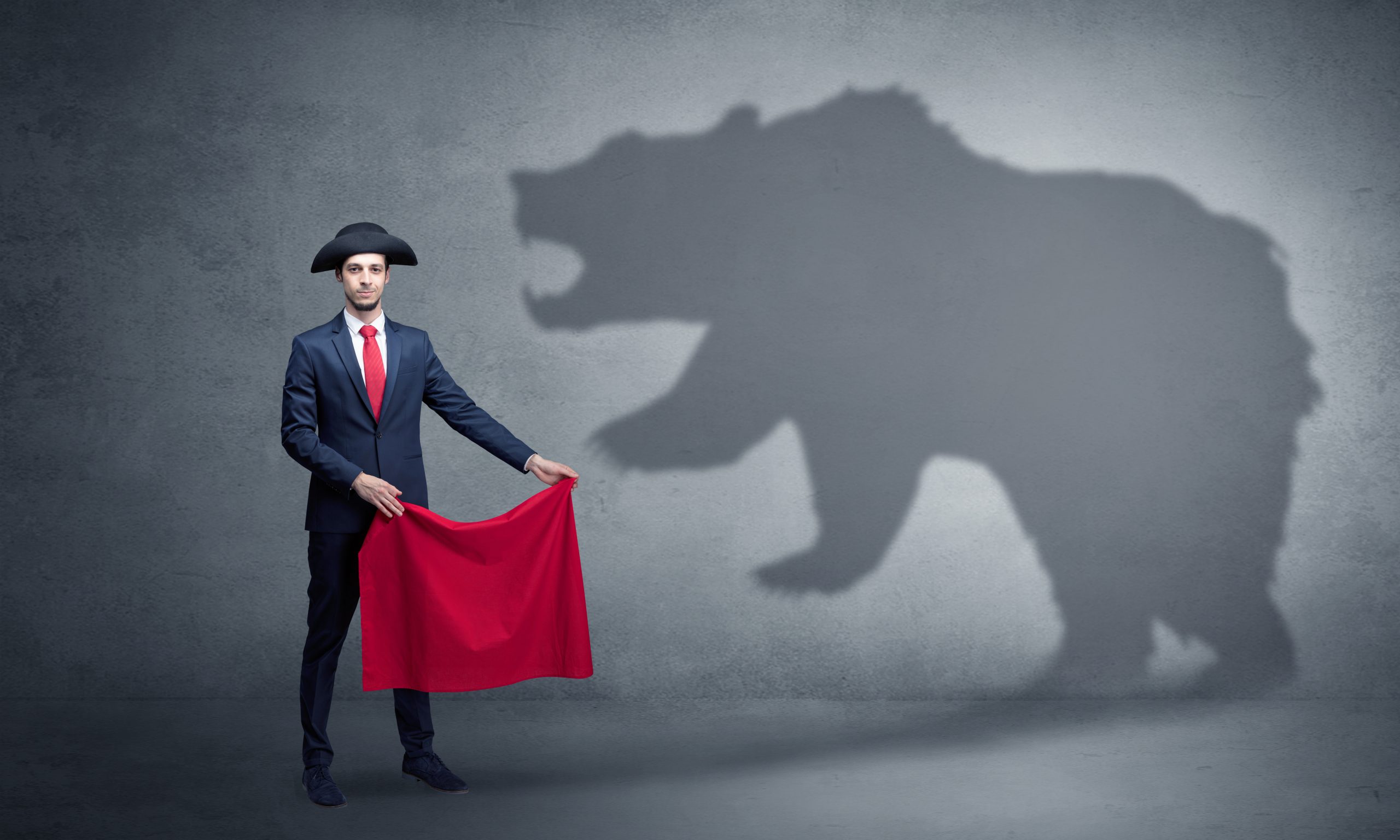 Ethereum has been one of the worst-performing major altcoins throughout the past few days, with the cryptocurrency plunging from weekly highs of $490 to lows of $330 that were set earlier today.
The cryptocurrency now appears to be at risk of seeing even further downside, as it lost the support it was attempting to establish at $350 and is currently in the process of sliding lower.
If it breaks below its recent lows of $330, the crypto may soon see a massive influx of selling pressure that sends it reeling to fresh multi-week lows.
Analysts believe that this is a growing possibility, as the recovery that the cryptocurrency attempted to conduct earlier this morning proved to be short-lived and followed by a continuation of its downtrend.
One trader is even targeting a near-term movement to the sub-$300 region, which would strike a heavy blow to the cryptocurrency's outlook.
Ethereum Crashes from Recent Highs as Selling Pressure Begins Mounting
At the time of writing, Ethereum is trading down over 12% at its current price of $340, which is around where it has been trading throughout the past few hours.
Earlier today, the crypto dived as low as $330 before seeing an influx of buying pressure that allowed it to surge up to highs of $360.
The resistance at this price level proved to be insurmountable, with the rejection here sparking another bout of selling pressure that has since led its price down towards its recent lows.
One trader believes that this will cause the cryptocurrency to set fresh multi-month lows in the sub-$300 region.
"Just woke up and took a look at the charts. Sub $300 ETH likely on the cards, even if just for a quick wick," he said.
Analyst: ETH is Approaching a Significant Level
One analyst explained that Ethereum is now approaching a technically significant level, with a potential dip to $320 potentially catalyzing a sharp rebound up towards $400.
"One of the massive levels of ETH is coming up. If you want to catch a long, that's one of those zones. First bounce area towards the $400 zone. ETH is one of the coins you'd want to hold for the coming years. The lower, the better," he explained.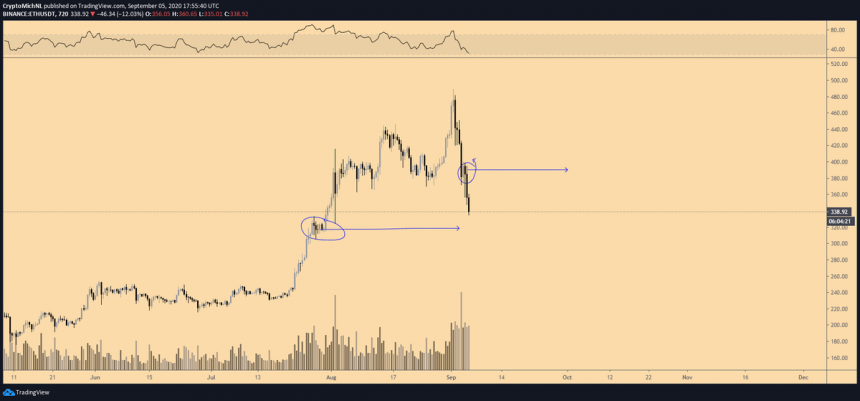 Image Courtesy of Crypto Michael. Chart via TradingView.
Bitcoin may also play a role in Ethereum's upcoming price action, as any dip below $10,000 may cause the aggregated market to see some serious downside in the near-term.
Featured image from Deposit Photos.
Charts from TradingView.