3 Signals Show That Ethereum Is Primed to Bounce After 35% Crash
Ethereum has already seen a somewhat strong recovery from the local lows. After plunging as low as $315 on Saturday morning, the leading cryptocurrency has undergone a bounce of 8%, reaching $340 as of this article's writing. ETH is primed to move even higher, though, according to a recent analysis by a cryptocurrency trader. The […]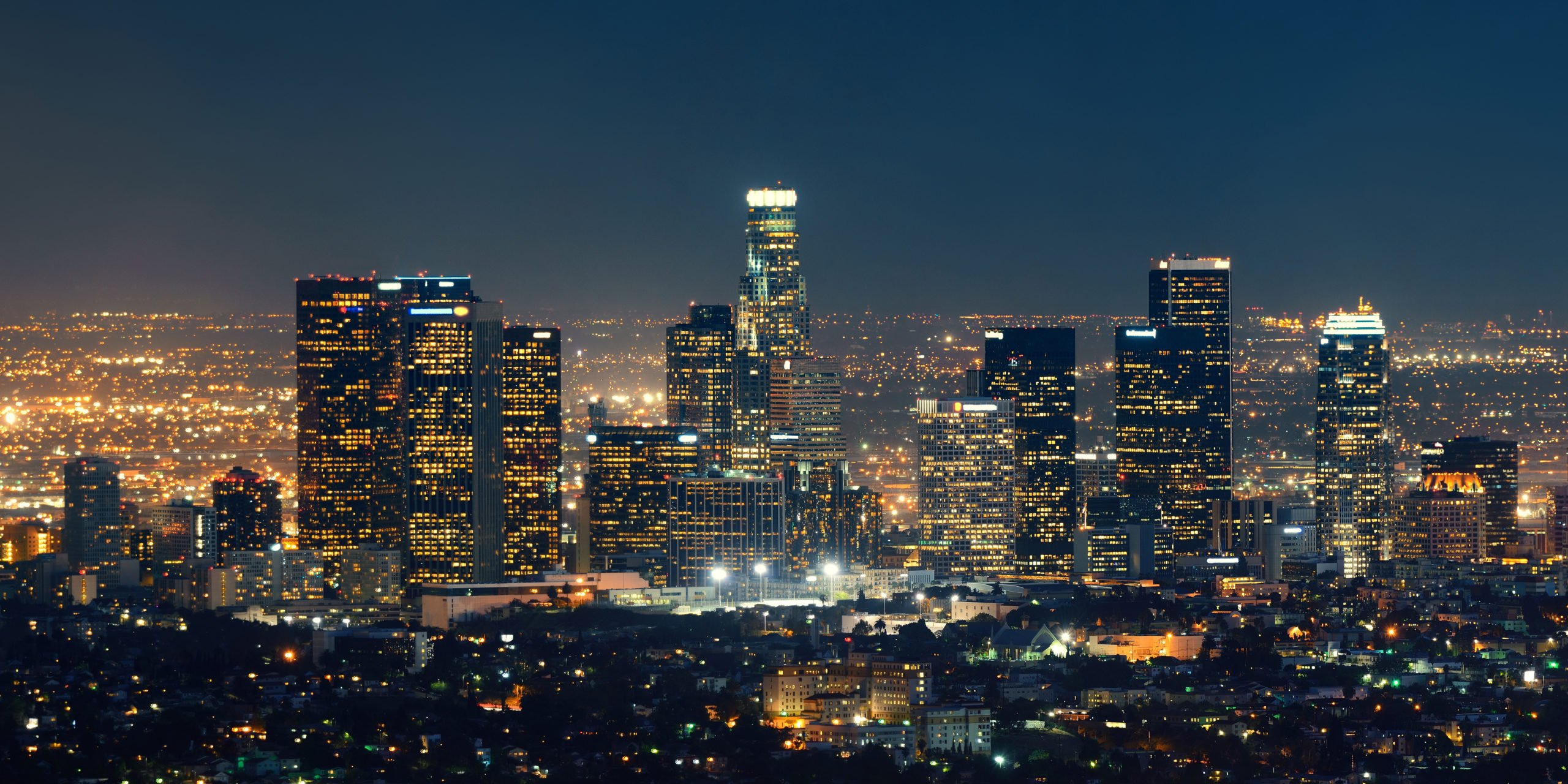 Ethereum has already seen a somewhat strong recovery from the local lows. After plunging as low as $315 on Saturday morning, the leading cryptocurrency has undergone a bounce of 8%, reaching $340 as of this article's writing.
ETH is primed to move even higher, though, according to a recent analysis by a cryptocurrency trader. The analysis suggests that Ethereum's recent correction is actually just par for the course and a likely precursor to further recovery.
This is in line with other analyses suggesting that Bitcoin is dramatically sold and also poised to bounce in the days ahead.
ETH has outperformed BTC on the bounce, with the former gaining 8% from the lows while the latter has rallied a mere 3.5%.
Ethereum Remains in a Positive Spot From a Macro Perspective: Analyst
Ethereum is primed to see a strong rally after bouncing 8% from its local lows, a number of analysts have suggested.
One crypto trader cited three pivotal reasons to explain why ETH is actually in a good spot from a macro time frame. These reasons are as follows:
Ethereum has bounced off a pivotal one-week support level in the $300 range as shown below. This level was the point at which four separate weekly candles topped in the middle of 2019.
ETH has "taken out the lows into the demand that sent us from $300 to $400" on the one-day chart.
The cryptocurrency has touched the "reversion bands," an indicator created by an analyst that precisely predicted the recovery in March earlier this year.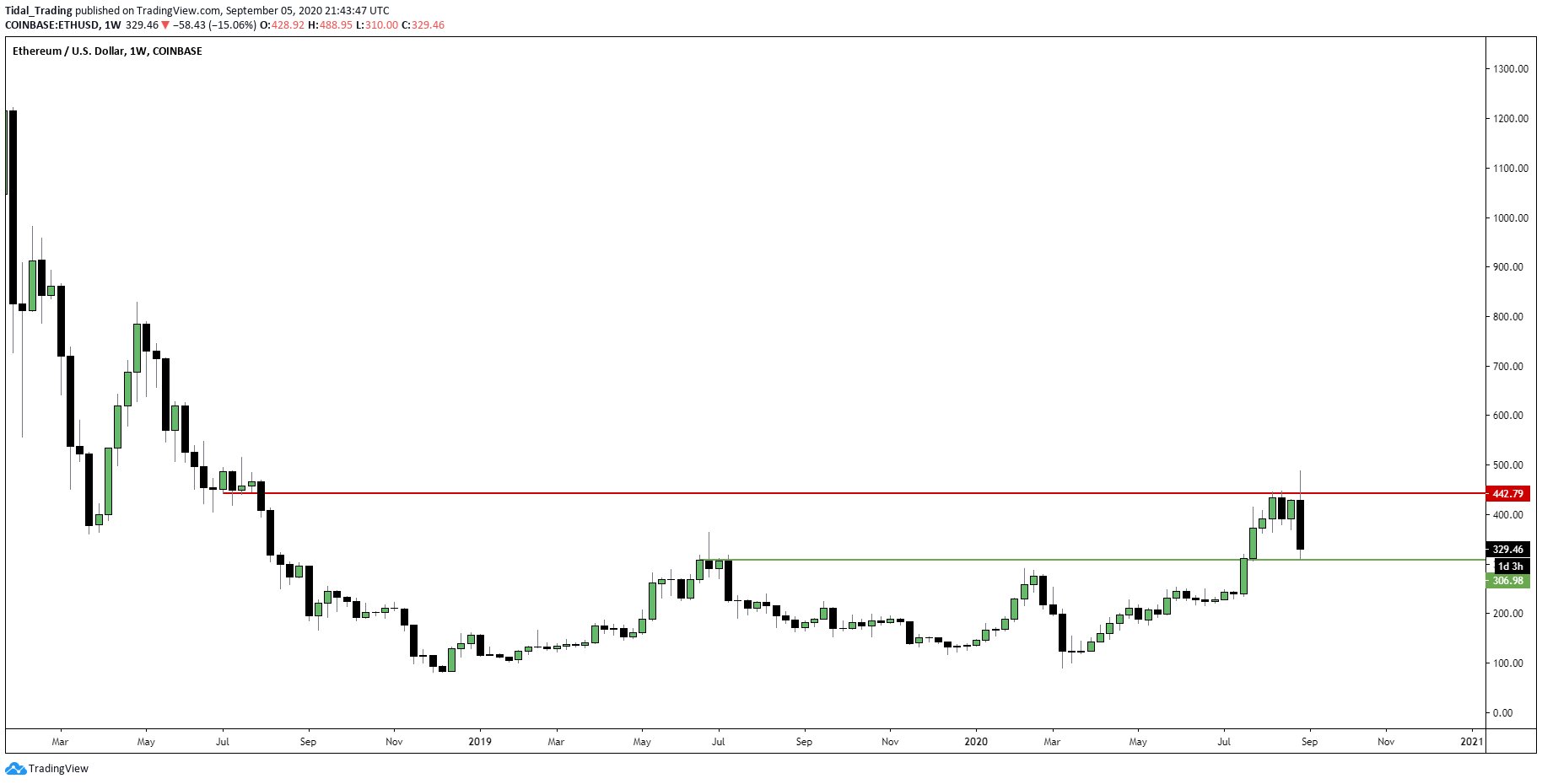 Chart of ETH's macro price action with analysis by crypto trader HornHairs (@CryptoHornHairs on Twitter). Chart from TradingView.com
A Bitcoin Bounce Is Also Expected
A Bitcoin bounce is also expected in the near future.
The crypto trader that two weeks ago predicted the ongoing Bitcoin correction recently said the following on the potential for a bounce:
"OK, here would be my perfect $btc scenario for next days. SFP 61.8% pattern, end of dump, maybe form something like a 4hr bull div (so a 4hr lower close between 10130 & 9970, higher low RSI). Bounce. Go take those highs /stops. Continuation of dump next week. Let's see what happen?"
Bitcoin's RSI has also reached notably oversold levels, adding fuel to the expectations of a move higher.
Featured Image from Shutterstock
Price tags: ethusd, ethbtc
Charts from TradingView.com
3 Signals Show That Ethereum Is Primed to Bounce After 35% Crash