Bitcoin Hash Rate Rockets to New All-Time High; Up 36% in 2020
From a fundamental perspective, Bitcoin has never been stronger. The benchmark cryptocurrency has evolved from being a speculative asset to a reserve asset that is being widely adopted by retail investors, funds, institutions, and corporations alike. Its mounting strength in terms of its perception from investors has also taken place concurrently with mounting on-chain bullishness, […]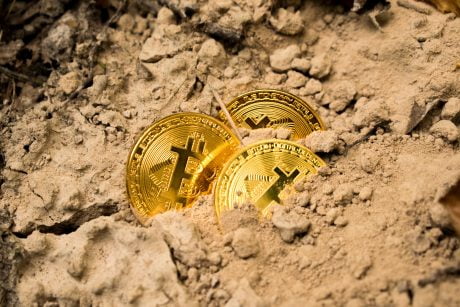 From a fundamental perspective, Bitcoin has never been stronger.
The benchmark cryptocurrency has evolved from being a speculative asset to a reserve asset that is being widely adopted by retail investors, funds, institutions, and corporations alike.
Its mounting strength in terms of its perception from investors has also taken place concurrently with mounting on-chain bullishness, as virtually every network metric is far stronger now than it was just a couple of years ago.
One example of this is BTC's hash rate, which just set a fresh all-time high this week, now up over 36% from where it started the year.
Many analysts had previously warned of a "miner death spiral" resulting from the May block rewards halving event, but this has not come to fruition.
On the contrary, Bitcoin's hash rate is now the strongest it has ever been and is showing no signs of slowing down as demand for the network remains incredibly high.
Bitcoin's Underlying Strength Mounts as Investor Perception Shifts 
In the past, beyond a small group of core believers in Bitcoin's mission and future outlook, most of its investor base was comprised of speculators that were either actively or passively trading in order to receive USD returns.
This has since shifted, with the ongoing bout of extreme money printing and imminent inflation causing investors to turn towards Bitcoin as a store of value that protects their capital.
Paul Tudor Jones was one of the first mainstream macro investors to call Bitcoin the "fastest horse" in the race against inflation, allocating a portion of his fund towards the benchmark cryptocurrency.
MicroStrategy – a publicly listed company – announced just a few months ago that they are taking steps to convert their entire USD reserves into Bitcoin.
Square – a multi-billion-dollar tech giant – followed suit, announcing last week that they purchased $50 million worth of BTC to hold on their books as a reserve asset.
BTC's Hash Rate Hits Fresh Highs 
It is important to note that this shifting perception towards Bitcoin being a reserve asset – rather than a tool of speculation – has also come about in tandem with mounting on-chain strength.
Per a recent report from Arcane Research, Bitcoin's hash rate hit a fresh all-time high this week.
"The bitcoin hashrate reached a new all-time high this week with the 7-day average hashrate surpassing 140 EH/S. That's 36% higher than the hashrate starting this year, a clear indication that the bitcoin fundamentals are as strong as they've ever been."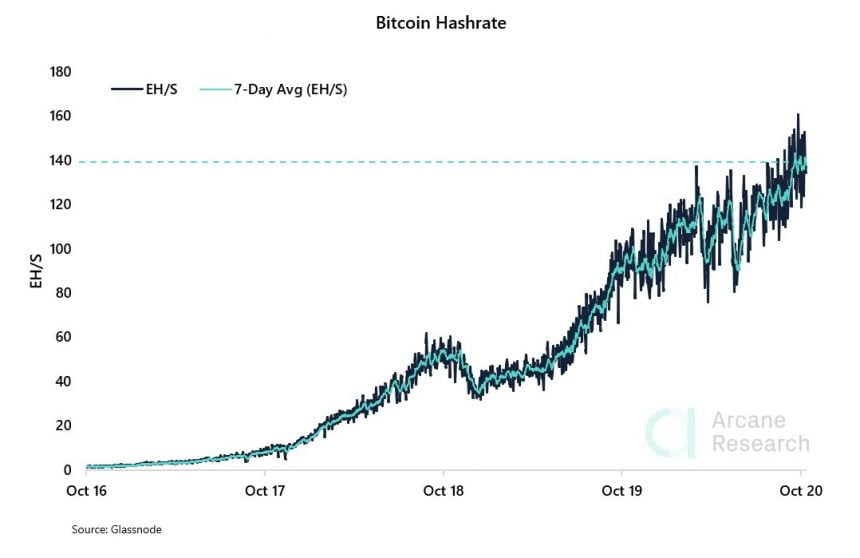 Image Courtesy of Arcane Research. Data via Glassnode.
The confluence of on-chain strength coupled with massive buying pressure resulting from Bitcoin's newfound status as a reserve asset may have notable impacts on its price.
Featured image from Unsplash.