Top DeFi Coins Boom 5-20% As Ethereum Roars Higher, Fundamentals Strong
Ethereum has undergone a strong surge in the past 24 hours as buyers have stepped back into the crypto market. In the past day alone, ETH has gained 5%, as it currently trades at $368. For context, Bitcoin is only up around 1.5%. The buying was seemingly triggered by the ending of a seeming capitulation […]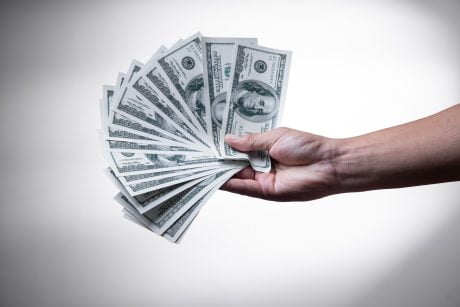 Ethereum has undergone a strong surge in the past 24 hours as buyers have stepped back into the crypto market. In the past day alone, ETH has gained 5%, as it currently trades at $368. For context, Bitcoin is only up around 1.5%.
The buying was seemingly triggered by the ending of a seeming capitulation in the altcoin market on Tuesday and Wednesday, coupled with news of ongoing stimulus discussions. The stimulus discussions seemingly drove the value of the U.S. dollar lower, driving alternative cryptocurrencies higher.
Defi coins have performed extremely well over the past 24 hours to 48 hours. Most coins pertaining to the space are up 5-20% in the past 24 hours.
Ethereum Roars Higher, Forcing Defi to the Upside
Ethereum's strong move to the upside on Friday triggered a sea of green for the DeFi market.
According to CoinGecko, leading DeFi coins have gained 5-20% over the past 24 hours. Band Protocol (BAND), Nexus Mutual (NXM), and Yearn.finance (YFI) are among the many DeFi coins that are part of this pack surging higher.
A series of Ethereum-based coins are surging by different amounts for different reasons.
Band Protocol is up around 15% in the past 24 hours seemingly related to Binance Launchpad's yield farming opportunities for a new token called ALPHA. Users can deposit their BAND and earn ALPHA over time.
Yearn.finance has gained over 10% in the past 24 hours as Andre Cronje, founder of the project, confirmed that he is still working on the project. The Ethereum-based YFI is also rallying after a number of large short holders closed their positions. The closure of these shorts forced the price higher as confidence returned to the market.
Featured Image from Shutterstock
Price tags: ehth, ethbtc 
Charts from TradingView.com
Top DeFi Coins Boom 5-20% As Ethereum Roars Higher, Fundamentals Strong