Analysts Fear a Bitcoin Drop Towards the $9,600 CME Gap as Price Plunges
Bitcoin could soon move towards the crucial CME futures gap at $9,600, formed when the cryptocurrency surged from the $9,000s in late July and early August. The CME futures is closed on the weekends, despite Bitcoin spot markets still trading. This forms natural gaps in the CME's price action, many of which are filled within […]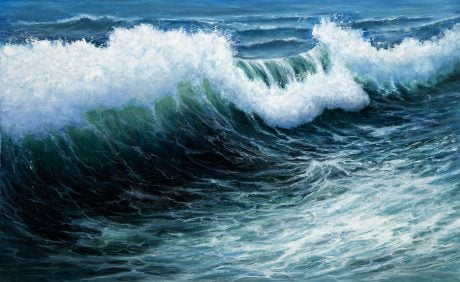 Bitcoin could soon move towards the crucial CME futures gap at $9,600, formed when the cryptocurrency surged from the $9,000s in late July and early August.
The CME futures is closed on the weekends, despite Bitcoin spot markets still trading. This forms natural gaps in the CME's price action, many of which are filled within a week after they were opened.
Bitcoin Could Fill the CME Gap Soon: Analysts
BItcoin will soon fill the CME gap according to a cryptocurrency analyst viewing the recent price action. He noted how the cryptocurrency lost the support of the pivotal support at $10,900, which is likely to trigger a move to $10,200.
"$BTC: Looks ready to finally go fill that CME gap. Didn't quite tap the $11,200, 0.65 region I talked about."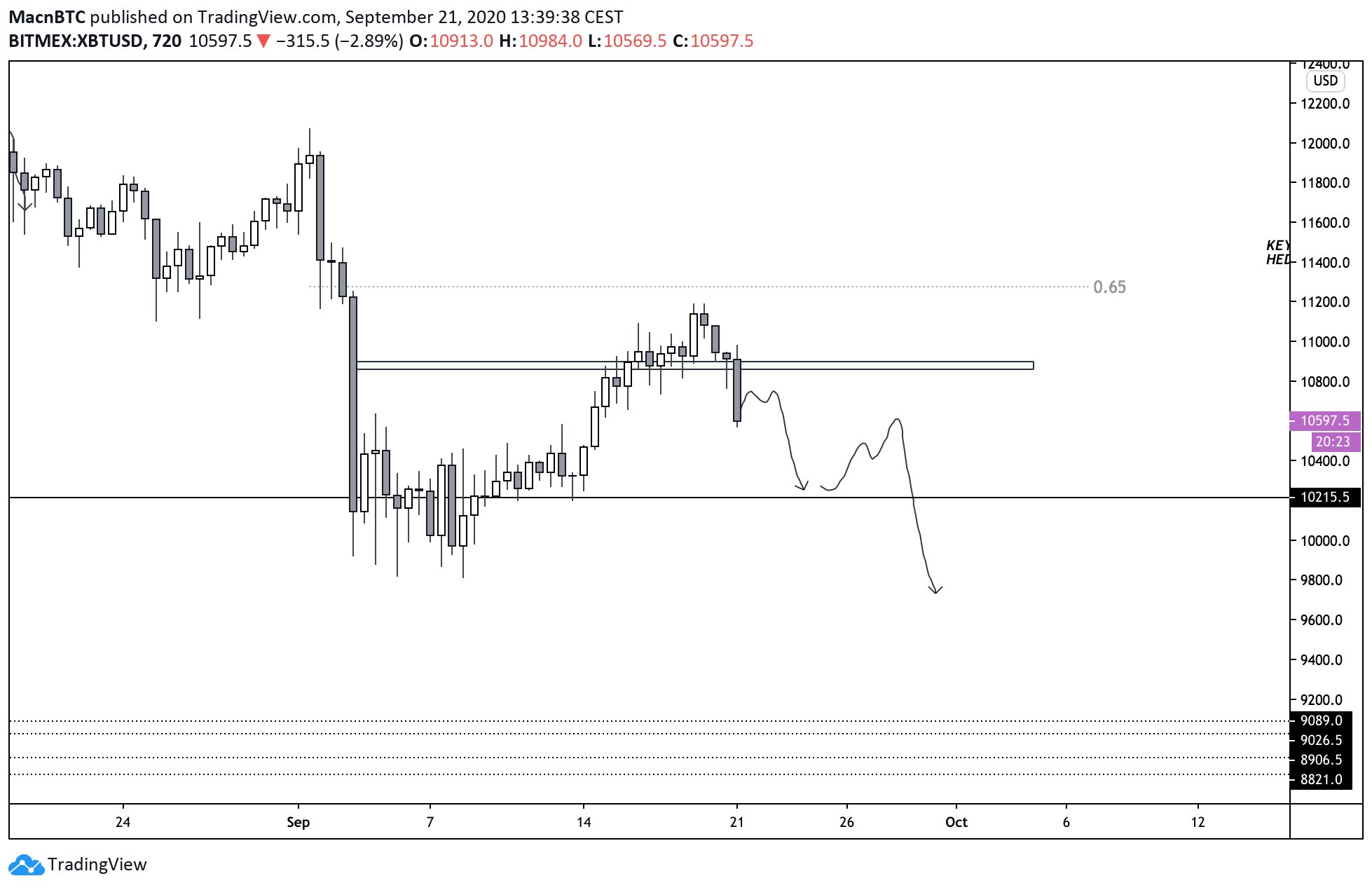 Chart of BTC's price action over recent weeks with analysis by crypto trader Mac (@MacNBTC on Twitter). Chart from TradingView.com
A majority of investors think the gap will be filled as well. Commentator and programmer Ivan on Tech recently asked his over 100,000 followers if they think that Bitcoin will fill the CME gap; around 60% of the respondents said that they think that Bitcoin will do so in the future.
We might go and fill that juicy CME gap at $9600

What do you think?

— Ivan on Tech (@IvanOnTech) September 21, 2020
Might Not Make It?
Not all analysts think the gap will be filled, though.
Willy Woo, a prominent on-chain analyst, recently commented in regards to the chart below:
"I'm still cautious of another short term dump to fill the gap but so far it's looking like it's been front run for liquidity which is strongly bullish if we break resistance here. There's a lot of bids in the spot orderbooks wanting to snap up the gap in the mid-high 9000s."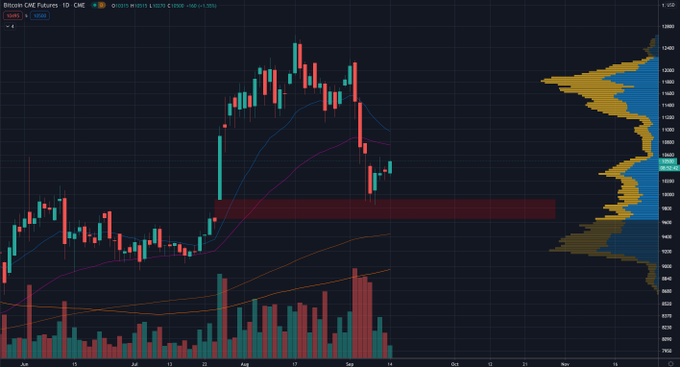 Chart of BTC's price action over recent weeks with analysis by Willy Woo
Woo has made extremely accurate predictions in recent weeks, in late August calling Bitcoin's decline to the high-$9,000s and last week's recovery from $10,000 to $11,200.
He still believes that Bitcoin's medium-term trend is positive:
"Overall, I'm not expecting any mega dump, some chance of smaller whipsaws in the short timeframes, resistance is teetering. Not a bad time to get in if you're a spot investor, given the longer range macro. There's plenty of buy support below 10k, this is a buy the dip scenario."
How Bitcoin fares in the near term, though, seems to currently be up in the air and somewhat dependent on legacy markets.
Featured Image from Shutterstock
Price tags: xbtusd, btcusd, btcusdt
Charts from TradingView.com
Analysts Fear a Bitcoin Drop Towards the $9,600 CME Gap as Price Plunges