Chainlink Faces Grim Outlook as it Nears Bedrock Support Level
Chainlink's price has been witnessing massive inflows of selling pressure throughout the past few weeks, with buyers being unable to garner any control of its mid-term trend in the time following its rejection at $20.00. The cryptocurrency has now firmly broken below its previous support level at $10.00 and appears to be in a precarious […]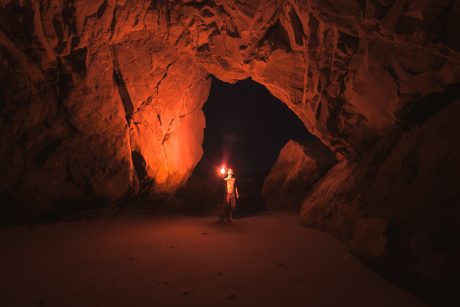 Chainlink's price has been witnessing massive inflows of selling pressure throughout the past few weeks, with buyers being unable to garner any control of its mid-term trend in the time following its rejection at $20.00.
The cryptocurrency has now firmly broken below its previous support level at $10.00 and appears to be in a precarious position as analysts watch for further downside in the near-term.
While speaking about the cryptocurrency's current outlook, one analyst explained that he is now targeting a decline down towards $7.90, which appears to be a bedrock support level for the token.
He notes that there is a possibility that LINK begins rallying now, with the support here potentially being enough to send it rocketing back up towards its previous highs.
One trader is noting, however, that a loss of a key parabolic support level against its Bitcoin trading pair could soon come to fruition, with this potentially causing it to see some serious macro downside.
Chainlink Plummets Lower as Sellers Maintain Control
At the time of writing, Chainlink is trading down 10% at its current price of $8.80, which marks a notable decline from daily highs of $10.60 that were set during a relief rally seen yesterday.
After holding above $10.00 for an extended period of time, the cryptocurrency eventually faced a massive influx of selling pressure that caused its price to reel to fresh multi-month lows.
The last time LINK was trading this low was in early August, just before it incurred a parabolic uptrend that sent its price surging up to highs of over $20.00.
This marked a long-term top for the crypto, as it has since plummeted lower and is showing few signs of finding any long-term support.
One trader did state that a dip towards $7.90 could be enough to help send it up towards its all-time highs.
"Just one more little push, grant me this marines," he said while pointing to the below chart.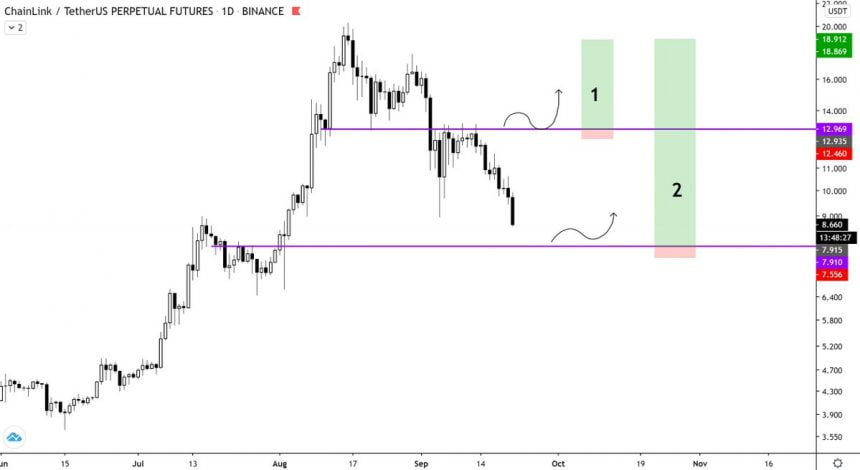 Image Courtesy of Teddy. Chart via TradingView.
LINK Could Invalidate Its Macro Uptrend if Bulls Fail to Defend One Key Level 
While speaking about the cryptocurrency's near-term outlook, another analyst explained that it is now at risk of breaking a parabolic trendline formed against its Bitcoin trading pair.
"Important note: lose current support and it looks grim. Either way, LINK looks to provide some proper volatility and thus opportunity," he explained while pointing to the below chart.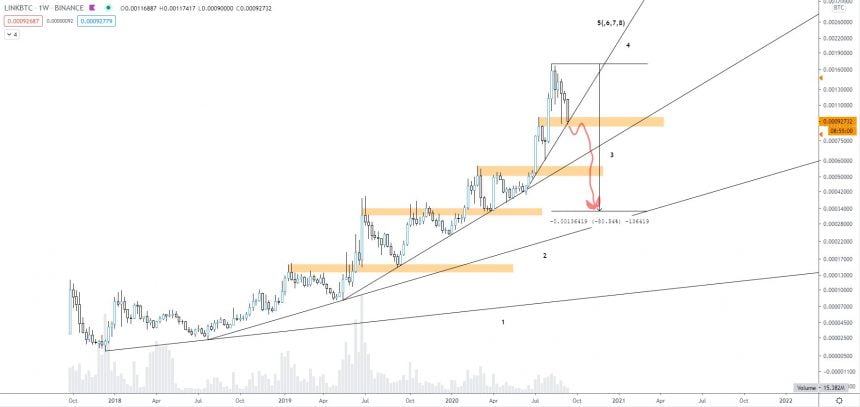 Image Courtesy of Bitcoin Jack. Chart via TradingView.
If Chainlink dips below this level in the near-term, it could create some headwinds that stunt its growth against its USD pair as well.
Featured image from Unsplash.
Charts from TradingView.