Yearn.finance's (YFI) Market Structure Points Towards a Q4 Move Below $10,000
Yearn.finance's governance token (YFI) has been caught within a bout of extreme turbulence. A fragmented community, growing animosity towards the protocol's founder, as well as a general downturn in the DeFi space have all struck serious blows to its outlook. The cryptocurrency has now erased the bulk of the parabolic gains seen throughout its recent […]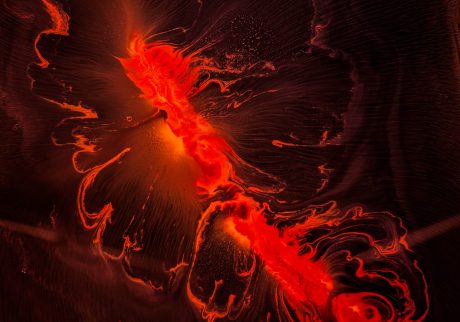 Yearn.finance's governance token (YFI) has been caught within a bout of extreme turbulence. A fragmented community, growing animosity towards the protocol's founder, as well as a general downturn in the DeFi space have all struck serious blows to its outlook.
The cryptocurrency has now erased the bulk of the parabolic gains seen throughout its recent multi-month uptrend.
After rising from under $1,000 to highs of $45,000, the token has since plunged well below $20,000 and is showing signs of continued weakness.
This has caused analysts to set relatively low price targets for the cryptocurrency, with one trader noting that a move down to the sub-$10,000 region is likely imminent in the near-term.
He notes that the upcoming fiscal quarter will likely be rough for the Yearn.finance token, noting that each bounce following selloffs has been growing weaker.
Yearn.finance Price Continues Reeling Lower 
Yearn.finance was previously the darling of the DeFi space, with its large community of ardent supports, an army of skilled developers, and exciting products all driving serious demand to the YFI governance token.
This caused its price to rocket to over $45,000 per token, making YFI's market cap well over $1 billion for an extended period of time.
Despite being able to dodge most of the losses that were seen within the DeFi space in the early stages of the market-wide downturn, the drama surrounding the Yearn founder and some of his experimental projects rocked the crypto's stability.
These projects, which he hinted to on Twitter, sparked a buying frenzy from speculators who found the contracts and manually minted tokens.
Naturally, this resulted in these investors seeing serious losses due to volatility in one project and a contract exploit in another.
This sparked some animosity that has been aimed at the Yearn.finance founder and has fractured the previously tight community.
Analyst: YFI Likely to See Sub-$10,000 in Q4
While speaking about where he expects the cryptocurrency to trend next, one revered trader stated that he is expecting to see sub-$10,000 prices in the upcoming quarter.
He notes that the feebleness of Yearn.finance's recent rebounds points to some underlying weakness.
"The YFI Chart has been beautiful. Unfortunately bear trend seems like it will sustain for another week or so, historically weak bounce compared to previous bottoms. Would not be surprised to see sub 10k in Q4."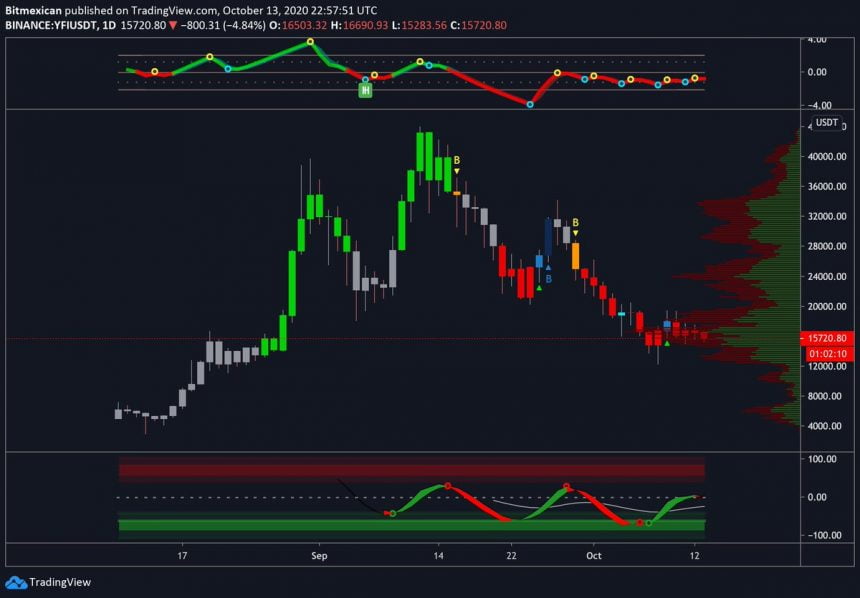 Image Courtesy of Flood. Source: YFIUSD on TradingView.
Where the Yearn.finance token trends in the near-term will likely depend largely on the entire DeFi sector, but the division and anger within its community may continue creating a serious headwind.
Featured image from Unsplash.
Charts from TradingView.