Nasdaq-Listed MicroStrategy May Soon Buy More Bitcoin After Forking Out $250m
Earlier this year, MicroStrategy made the news across the world when it became the first major, U.S. stock exchange-listed company to invest in Bitcoin. The Nasdaq-listed firm, whose shares trade under MSTR, purchased $250 million worth of the leading crypto from its cash reserves. Company chief executive Michael J. Saylor, who was once a very […]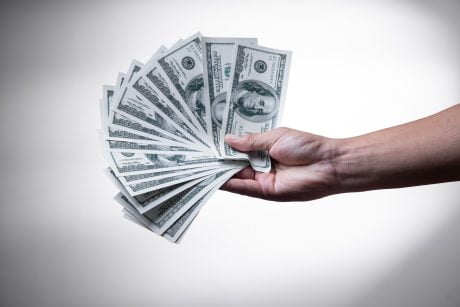 Earlier this year, MicroStrategy made the news across the world when it became the first major, U.S. stock exchange-listed company to invest in Bitcoin. The Nasdaq-listed firm, whose shares trade under MSTR, purchased $250 million worth of the leading crypto from its cash reserves.
Company chief executive Michael J. Saylor, who was once a very assertive skeptic of the leading cryptocurrency, said at the time:
"This investment reflects our belief that Bitcoin, as the world's most widely-adopted cryptocurrency, is a dependable store of value and an attractive investment asset with more long-term appreciation potential than holding cash."
The executive added that "the economic and public health crisis precipitated by COVID-19, unprecedented government financial stimulus measures including quantitative easing adopted around the world, and global political and economic uncertainty" are making BTC logical to own.
Some thought that MicroStrategy jumped the gun by putting so much of its capital in one investment, especially since that investment was Bitcoin.
But, the company seems to be doubling down.
The firm just indicated that it is looking to add some coins to its Bitcoin collection. The details were not specified, but it made this intent clear in a recent filing to the U.S. Securities and Exchange Commission (SEC).
MicroStrategy May Buy More Bitcoin
After purchasing 21,454 BTC earlier this year for $250 million, MicroStrategy's management is looking to go further.
The SEC filing on the matter reads:
Under the new Policy, treasury reserve assets will consist of (i) cash, cash equivalents, and short-term investments ("Cash Assets") held by the Company that exceed working capital needs and (ii) bitcoin held by the Company, with bitcoin serving as the primary treasury reserve asset on an ongoing basis, subject to market conditions and anticipated needs of the business for Cash Assets, including future potential share repurchase activity. As a result of this new Policy, the Company's holdings of bitcoin may increase beyond the $250 million investment that the Company disclosed on August 11, 2020."
Other Companies May Follow Suit
Other companies are expected to follow MicroStrategy. Jeff Dorman, who left Wall Street to operate Arca, recently stated that MSTR's move will likely trigger other companies to consider Bitcoin as an investment for their balance sheet:
"Every other Corporate Finance team at public companies saw the 10% move higher in MicroStrategy's stock price. […] The move in MicroStrategy's stock upon announcement of a BTC 'cash' position will incentivize other CorpFin teams to consider this."
With macro factors deterring the holding of cash, a mass conversion of cash for Bitcoin and other investments could be a possibility in the coming months and years.
Photo by 金 运 on Unsplash
Price tags: xbtusd, btcusd, btcusdt
Charts from TradingView.com
Nasdaq-Listed MicroStrategy May Soon Buy More Bitcoin After Forking Out $250m