Chainlink May Be Coiling Up for a Push to $16 as Buyers Defend Key Support
Chainlink bulls have been ardently defending against a decline beneath $11.00 throughout the past day, signaling that this level has been flipped into support. This is an incredibly positive technical development, as it indicates that the asset may soon be able to post significantly further gains in the near-term, using this support as a launchpad. […]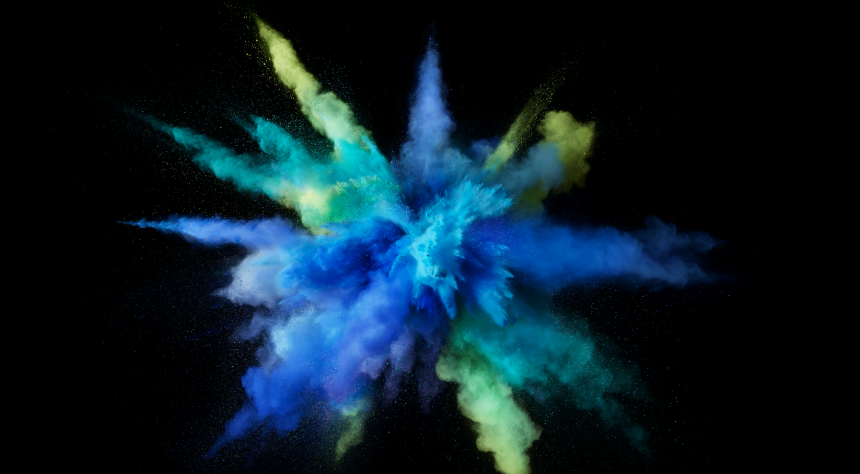 Chainlink bulls have been ardently defending against a decline beneath $11.00 throughout the past day, signaling that this level has been flipped into support.
This is an incredibly positive technical development, as it indicates that the asset may soon be able to post significantly further gains in the near-term, using this support as a launchpad.
The strength seen by both Bitcoin and the rest of the crypto market today is also creating a tailwind that may allow LINK to push higher and recapture some of its recent losses.
It is important to note that BTC is pushing up against some resistance at $10,300, which may create a headwind for the market if it is unable to firmly surmount this resistance.
That being said, one analyst is now noting that Chainlink may be well-poised to rally up towards $16.00 in the near-term, as long as buyers are able to push it past its resistance at $13.25.
Chainlink Holds Above Key Support Level as Market Shows Signs of Strength 
At the time of writing, Chainlink is trading up just under 6% at its current price of $12.40. This marks a notable upswing from daily lows of $11.10 that were set earlier today.
The cryptocurrency has been struggling to maintain its upward momentum in recent weeks, with its decline from $20 striking a blow to its technical strength.
Nonetheless, after dipping as low as $9, buyers aggressively bought the dip and helped to send it back up towards its current price levels.
It does seem to face some slight resistance at $13, but a clean break above this level could be all it needs to begin another parabolic ascent.
Analyst: $11 Could Act as a Springboard for LINK to See Further Gains
While speaking about the cryptocurrency, one analyst explained that he believes Chainlink could soon rally as high as $16 if it is able to continue defending $11 and breaks above its $13.25 resistance.
"One of the crucial points of interest was $11 and it's holding there. A renewed test of the $13.25 and I think we'll have a breaker towards $15.50-16," he explained while pointing to the chart seen below.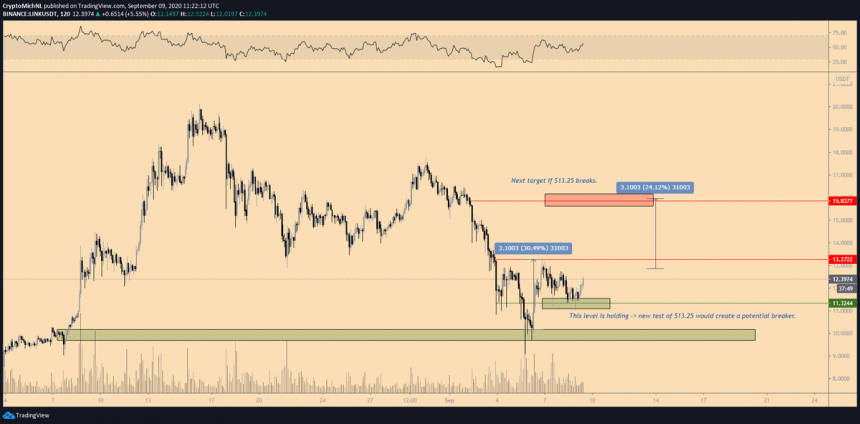 Image Courtesy of Crypto Michael. Charts from TradingView.
Chainlink is showing signs of independent strength, but for it to see further upside, it remains vital that the benchmark cryptocurrency remains stable above $10,000.
Any weakness seen by BTC and other major altcoins could halt LINK's growth.
Featured image from Unsplash.
Charts from TradingView.