Chainlink (LINK) Just Formed a Pivotal Bullish Reversal Signal After 50% Drop
Chainlink has undergone a strong rejection over the past few days, following in the footsteps of other cryptocurrencies. The coin trades down 13% in the past 24 hours, slipping below $9 for the first time in many weeks. Since the all-time highs set just weeks ago, LINK is down by over 50%, which is worse […]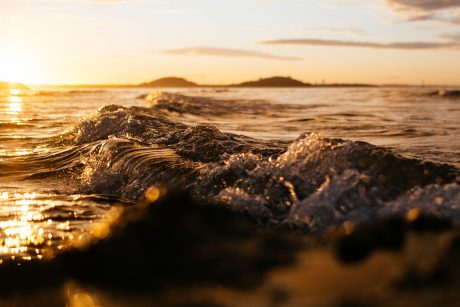 Chainlink has undergone a strong rejection over the past few days, following in the footsteps of other cryptocurrencies. The coin trades down 13% in the past 24 hours, slipping below $9 for the first time in many weeks. Since the all-time highs set just weeks ago, LINK is down by over 50%, which is worse than the performances of most other altcoins.
Chainlink may soon be primed for a bounce, though, as pivotal reversal signals have formed.
It's important to note that while LINK may have its own technical merits, Bitcoin's price action is likely to decide the overall directionality of the crypto market moving forward.
Chainlink Just Formed a Bullish Reversal Signal
The Tom Demark Sequential just formed a pivotal buy signal for LINK: a "buy 9" on the current daily candle, which is a signal often seen before bullish reversals.
The Tom Demark Sequential is a time-based indicator that forms "9" and "13" candles when an asset is at an inflection point in its trend. This latest signal suggests that Chainlink's ongoing correction has almost been exhausted and will likely reverse to the upside in the near future.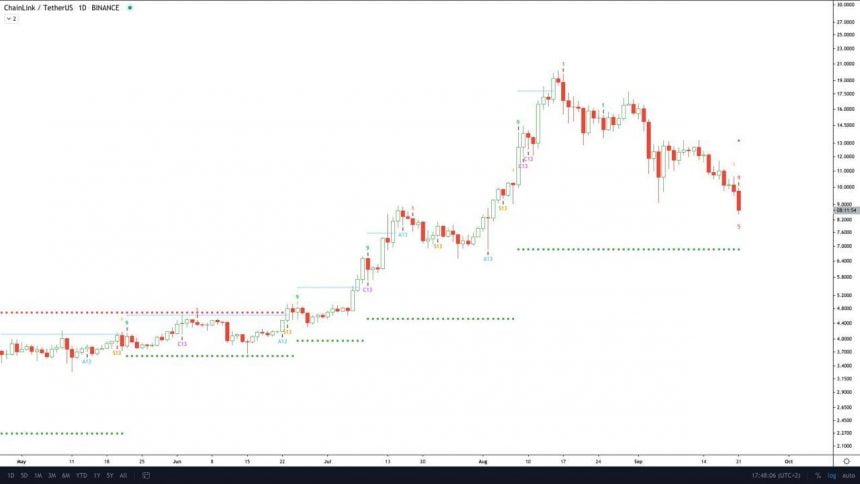 Chart of LINK's price action over the past few months with a Tom Demark Sequential analysis by a Telegram channel tracking the indicator. Chart from TradingView.com
This bullish analysis comes shortly after a historically accurate trader noted that Chainlink is likely to move back above $20 in the future as it forms a potential bottom:
"Stinkbids on $LINK at $8-9 and accumulating some now around $10. Invalidation if price starts fucking around below stinkbids & will build more size if trend confirms. I think this is going to $28-32 on the next run. $BTC pair also looks ready to turn around soonish."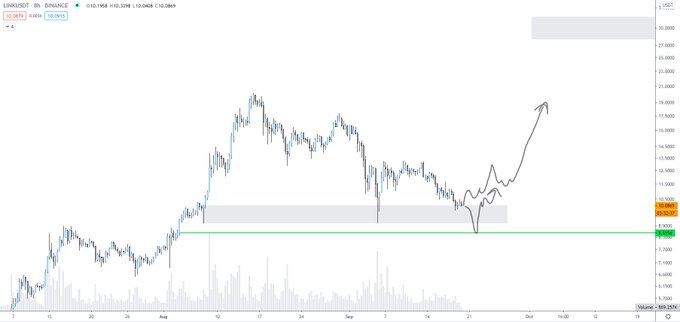 Chart of Chainlink's price action over the past few weeks with analysis by crypto trader Bitcoin Jack. Chart from TradingView.com
Up to Bitcoin
Bitcoin may dictate Chainlink's directionality, though, at least for the time being.
The leading cryptocurrency has slipped lower in the past 24 hours due to weakness in the legacy markets. As altcoins are often see as a higher volatility play on BTC, Chainlink and others have plunged even more than the market leader.
Assuming this trend continues, for LINK to bounce, Bitcoin itself will need to begin a recovery process.
Featured Image from Shutterstock
Price tags: linkusd, linkbtc
Charts from TradingView.com
Chainlink (LINK) Just Formed a Pivotal Bullish Reversal Signal After 50% Drop