Ethereum Just Plunged 15%: Here's What Analysts Think Comes Next
Ethereum has severely underperformed Bitcoin over recent days as bears have returned to the crypto market. The leading cryptocurrency has collapsed by 17% in the past 24 hours alone, falling below pivotal support levels. ETH trades at $325 as of this article's writing, far below the local highs around $490. $325, in fact, is 33% […]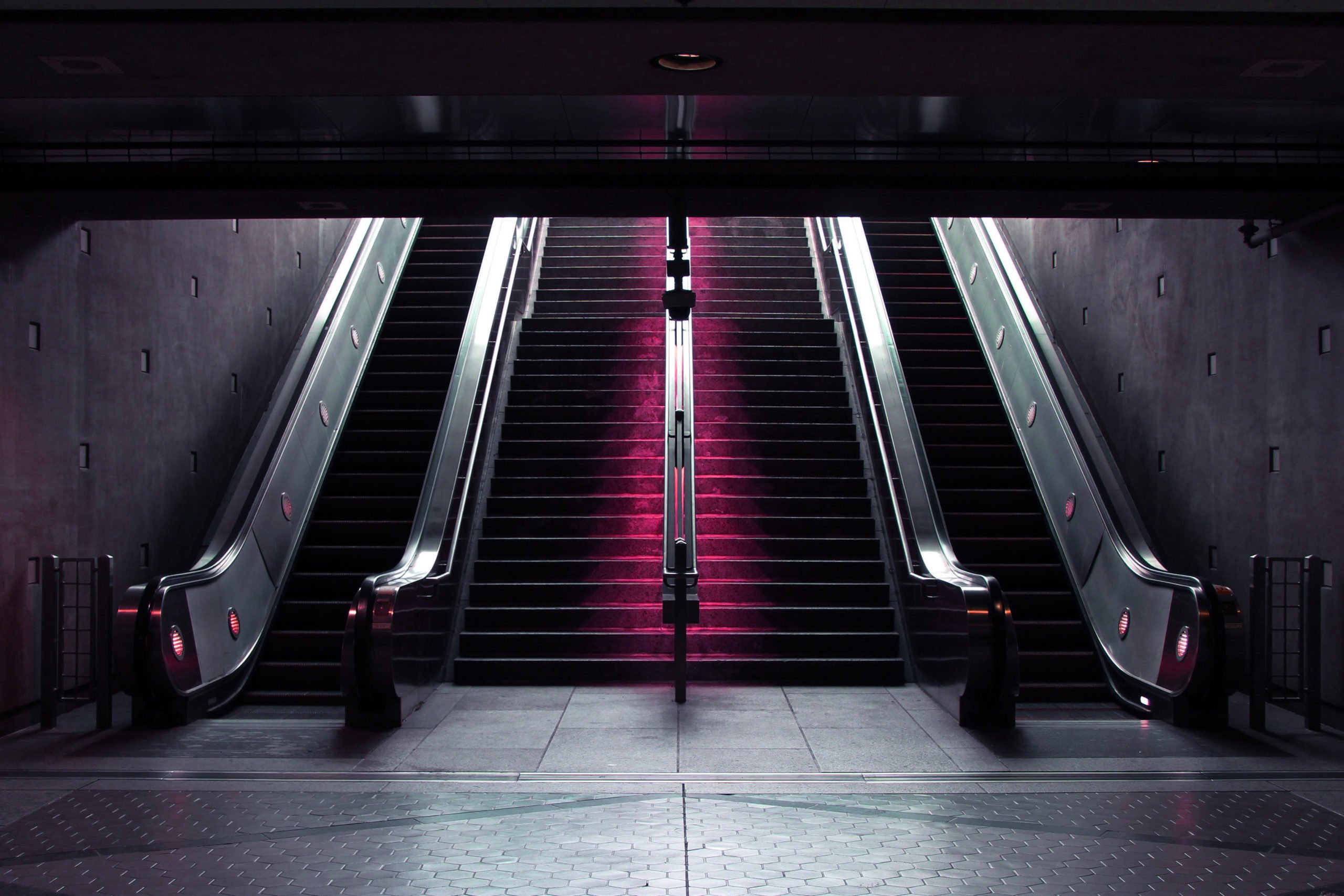 Ethereum has severely underperformed Bitcoin over recent days as bears have returned to the crypto market. The leading cryptocurrency has collapsed by 17% in the past 24 hours alone, falling below pivotal support levels.
ETH trades at $325 as of this article's writing, far below the local highs around $490. $325, in fact, is 33% below the year-to-date highs.
With Ethereum experiencing such a strong retracement, analysts have been trying to gauge what is next for the now beaten-and-bruised crypto market.
What's Next for Ethereum?
Ethereum is running up against pivotal support regions from a technical perspective despite already slicing through a series of important levels.
Josh Olszewicz, an analyst for Brave New Coin, shared the chart below on September 5th. The chart shows that ETH is trading at the midline of a macro pitchfork formation that formed in 2019.
The cryptocurrency should bounce here or face a deeper correction to lower levels indicated by the pitchfork, like one at $280 and another at around $240.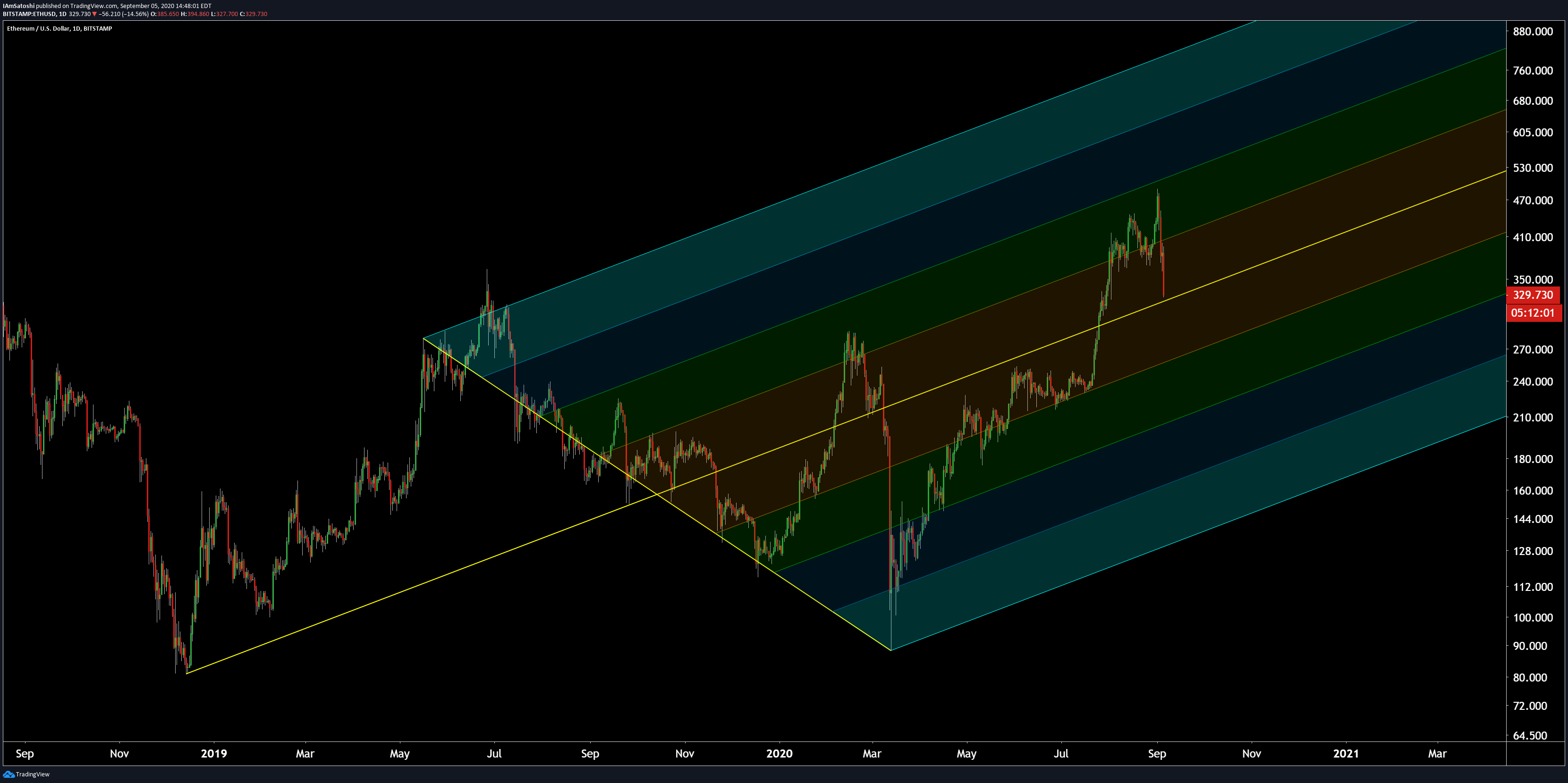 Chart of ETH's macro price action with pitchfork analysis by crypto trader Josh Olszewicz (@Carpenoctum on Twitter). Chart from TradingView.com
Depsite this support, it may not last.
Another trader noted that on Ethereum's BitMEX chart, there is no clear macro support until the $290 price point, which is around 10% below the current market price of ETH.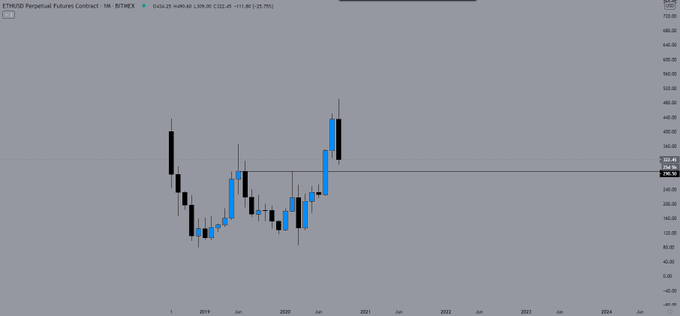 Chart of ETH's macro price action with an analysis by crypto trader Chase_NL (@Chase_NL on Twitter). Chart from TradingView.com
ETH Is Actually Leading
ETH is actually seemingly leading the rest of the cryptocurrency market.
This means that further weakness in the price of Ethereum could trigger more downside in Bitcoin, then altcoins.
Bitcoin has thus far weathered the storm quite well. While ETH has dropped around 33% from its local highs, BTC has shed a relatively low 25%.
Featured Image from Shutterstock
Price tags: ethusd, ethbtc
Charts from TradingView.com
Ethereum Just Plunged 15%: Here's What Analysts Think Comes Next