Chainlink is "On the Horizon" of Making a Massive Push Higher
Chainlink has seen some mixed price action in recent weeks, with the cryptocurrency's price plunging as low as $10.00 and facing another rejection around $12.00. This price action has primarily favored sellers, as the inability for it to make a sustained push off of its support around $10.00 seems to point to some underlying weakness […]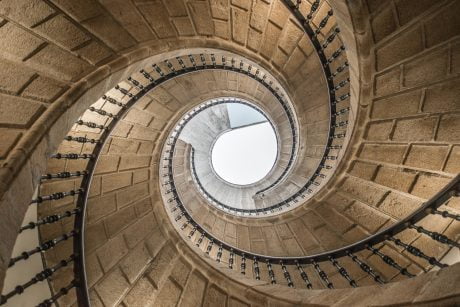 Chainlink has seen some mixed price action in recent weeks, with the cryptocurrency's price plunging as low as $10.00 and facing another rejection around $12.00.
This price action has primarily favored sellers, as the inability for it to make a sustained push off of its support around $10.00 seems to point to some underlying weakness amongst buyers. It may also suggest that the recent downtrend has done serious damage to its mid-term market structure.
That being said, the strong base of support it has been establishing throughout its recent price action may ultimately act as a springboard that helps propel LINK significantly higher.
One analyst, in particular, is setting his sights on a move up towards $13.50 in the near-term, explaining that its technical outlook is beginning to grow brighter as its downtrend stabilizes.
Chainlink Shows Signs of Slowing Its Descent as Support at $10.00 Holds Strong
At the time of writing, Chainlink is trading up marginally at its current price of $10.78. This is around the price at which it has been trading throughout the past few days.
Buyers have been ardently defending against a dip below the lower-$10.00 region, as this has been a historically strong support level for the crypto.
A sustained dip below here could throw Chainlink into a tailspin and lead it to see significantly further downside in the days and weeks ahead.
Where Chainlink trends in the near-term may be somewhat dependent on Bitcoin, Ethereum, and the rest of the cryptocurrency market, which are all currently caught within a bout of sideways trading.
If BTC or any other major cryptocurrencies plunge, it could create a headwind that forces Chainlink below the crucial $10.00 level.
Analyst: LINK Could Surge Towards $13.50 Due to Strong Support
One analyst, while speaking about Chainlink's present technical outlook, explained that he believes the cryptocurrency could be poised to see a notable short-term rally.
He specifically points to the price region between $13.00 and $13.50 as the area to watch, noting that the support at $10.00 is rather significant and may spark an uptrend.
"The higher timeframe levels are quite clear on LINK. Lower timeframe potential entry zones are approaching with the potential of bouncing towards $12. Breaking $12 and $13-13.50 is on the horizon," he said.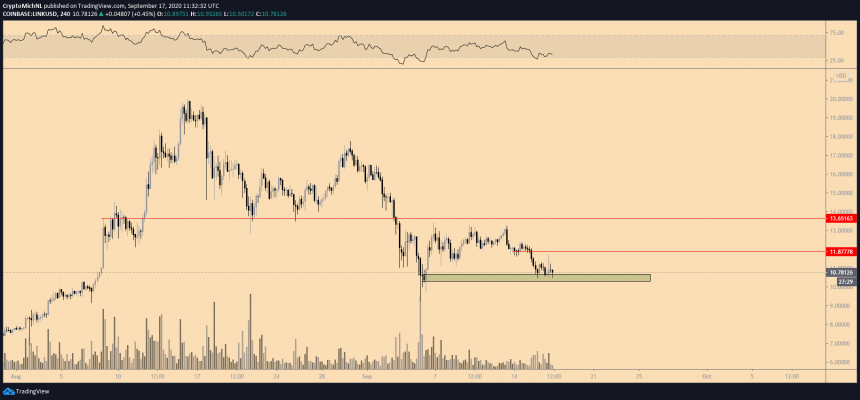 Image Courtesy of Crypto Michael. Chart via TradingView.
If the market continues stagnating, the support just below Chainlink's current price could begin eroding, leading it to see a sharp downside move in the near-term.
Featured image from Unsplash.
Charts from TradingView.