User That Borrowed $80m Worth of Yearn.finance (YFI) Repays Loan
Yearn.finance (YFI) has been under pressure over the past few weeks. The leading Ethereum-based coin has dropped dramatically from its $44,000 all-time high set around six weeks ago to a local low of $12,000 just 12 hours ago as of this article's writing. The coin is up approximately 20% in the past 24 hours as […]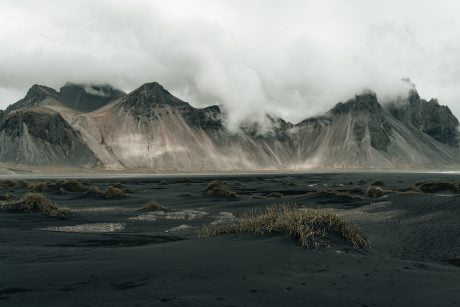 Yearn.finance (YFI) has been under pressure over the past few weeks. The leading Ethereum-based coin has dropped dramatically from its $44,000 all-time high set around six weeks ago to a local low of $12,000 just 12 hours ago as of this article's writing.
The coin is up approximately 20% in the past 24 hours as buyers have stepped back in. Bitcoin is also rallying a few percent due to news that Square, a large fintech company, has invested more $50 million into BTC for its balance sheet. $50 million represents only 1% of Square's balance sheet, but many in the space see this as a decisive victory for adoption.
The rally in the price of YFI comes after a larger borrower of YFI seemingly closed a large short position for the asset. There were some analysts expecting a "short squeeze" for altcoins, especially Yearn.finance.
Yearn.finance Short Closed Amid Strong Move Lower 
Over the past week, there's been much drama on Twitter because on-chain analysts have spotted that a large cryptocurrency investor has been borrowing literally around $80-100 million worth of YFI through Aave.
Aave is a money-market protocol where users can borrow and lend cryptocurrencies; borrowers can do whatever they want with the coins they borrows, as long as they pay it back along with the associated interest. Yearn.finance's YFI have been deposited on Aave en-masse due to potential yields on lending coins to the protocol.
The vast amount of YFI borrowing has left many to believe that the user behind these transactions is shorting the cryptocurrency.
You all can stop harrassing him about his $YFI borrows. pic.twitter.com/rkWllJqxfR

— Hsaka (@HsakaTrades) October 8, 2020
As noted by crypto trader Hsaka, just today, the user closed their YFI position on Aave, paying back 525 YFI to the protocol's pool.
DeFi Still in Vogue
The closure of this position comes as analysts and fund managers within the space have asserted that the fundamentals of the DeFi space remain extremely positive.
For one, the number of MetaMask users (active monthly users) recently hit one million for the first time ever. One year ago, this metric was closer to 256,000, meaning a growth of over 300% has taken place in 12 months.
Featured image from Shutterstock
Price tags: yfiusd, yfibtc
Charts from TradingView.com
User That Borrowed $80m Worth of Yearn.finance (YFI) Closes Position