Uniswap (UNI) Price Rebounds After Traders Saw Largest Single-Day Loss Yesterday
The past few days and weeks have been rough for investors in Uniswap's governance token – UNI. The token launch was surrounded by incredible amounts of hype and even hysteria, which mainly came about because most traders instantly owned at least 400 tokens upon its launch. This hype allowed its price to rocket from post-listing […]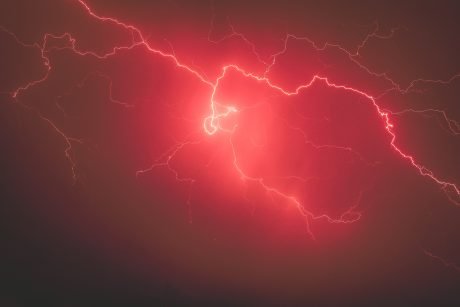 The past few days and weeks have been rough for investors in Uniswap's governance token – UNI. The token launch was surrounded by incredible amounts of hype and even hysteria, which mainly came about because most traders instantly owned at least 400 tokens upon its launch.
This hype allowed its price to rocket from post-listing lows of $1.00 to highs of $8.50, but the hype was short-lived and followed by serious downside.
The cryptocurrency's price has been caught within a persisting downtrend ever since, unable to garner any strong buying pressure.
One analytics firm noted that yesterday was a particularly rough day for Uniswap token traders, as $2.8 million in capital was flushed out of the crypto after a few major whales exited.
That being said, UNI has seen a notable rebound throughout the past day, which may last significantly longer if bulls can create a short-squeeze that uses the growing number of sell-side positions as fuel for further upside.
Uniswap's UNI Starts Forming a Long-Term Bottom with Latest Rebound 
Uniswap's UNI is trading up over 10% at the time of writing, marking a significant rebound from its recent lows of $2.60 that were set yesterday when its price briefly plunged to lows of $2.40.
The v-shaped recovery seen in the time since has been promising and could indicate that further upside is imminent for the token in the days and weeks ahead.
The Uniswap token's price tends to closely track the aggregated DeFi sector, essentially making it an index bet on DeFi.
That being said, if this fragment of the market can see a relief rally in the near-term, UNI may also continue higher.
Analytics Firm: UNI Traders Saw Largest Single-Day Loss Yesterday
While speaking about Uniswap token's recent price action, the analytics firm Santiment explained that yesterday marked one of the worst days ever for UNI traders, who lost $2.8 million in total.
"UNI traders had their largest ever loss yesterday, as $2.8M in capital was flushed after whales sold off their holdings, moving from centralized exchanges to DEX trader wallets. The long/short ratio has been revealing that shorts are becoming more prevalent as well."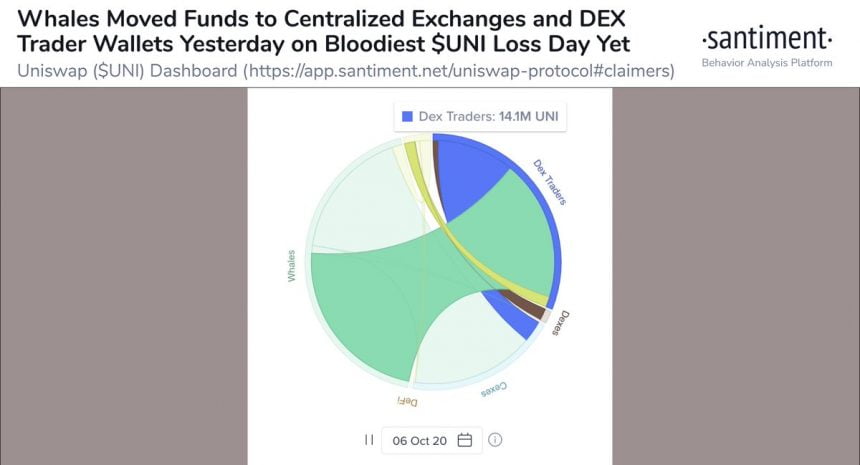 Image Courtesy of Santiment.
The strong rebound seen in the time since, however, may signal that yesterday's decline was capitulation and that significantly further upside could be imminent in the days and weeks ahead.
Featured image from Unsplash.
Pricing data from TradingView.