Enterprise Blockchain Concordium Launches New Incentivized Testnet
Concordium, the enterprise blockchain focused on delivering DLT to businesses at scale, has launched its third testnet. As the project approaches its mainnet release, an incentive program has also been created, promising to reward developers and community members who participate in Concordium's third testnet of 2020. On October 6, the latest testnet went live, with […]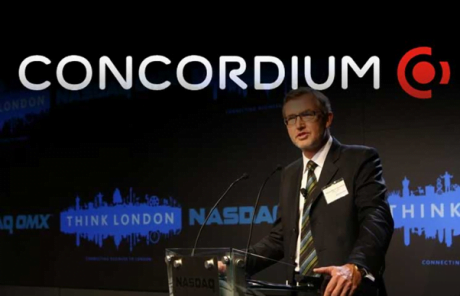 Concordium, the enterprise blockchain focused on delivering DLT to businesses at scale, has launched its third testnet. As the project approaches its mainnet release, an incentive program has also been created, promising to reward developers and community members who participate in Concordium's third testnet of 2020.
On October 6, the latest testnet went live, with a host of new features incorporated. These include an anonymity revocation tool that will be a core component of the blockchain upon mainnet launch. The tool is designed to remove individual transactional privacy, but only when mandated by a court order. This will achieve the best of both worlds: privacy by default but a provision to strip it away in the event of egregious misuse of the distributed ledger.
Testnet 3 Comes Packing a Bunch of New Features
The third testnet shipped by Concordium this year includes a number of upgrades and protocol improvements. For example, a zero-knowledge (ZK) proof mechanism has now been built-in, allowing parties to validate transactions without knowing the transferred amount. This ensures that Concordium will be able to realize its goal of allowing enterprises to transact privately, without leaking sensitive information.
As well as beefing up its protocol, Concordium has used its third testnet launch as an opportunity to enhance its Android mobile app and iOS ID app. Restoring backups and importing accounts will be easier as a result; various UX improvements have also been shipped.
10 Million GTU Bounty to Testnet Participants
Developers and users have been invited to put the latest Concordium testnet through its paces. To incentivize usage and the sort of stress-testing and bug spotting that the task demands, Concordium has pledged 10 million GTU tokens as rewards. Tokens will be issued once the mainnet launches later this year. Earning tokens calls for completing challenges and submitting the solution to the project's Github repo. Duties include running a node, participating as 'bakers,' and attempting to cheat the system by creating identities using invalid ID docs.
Commenting on the testnet, which is scheduled to run for six weeks, Concordium CEO Lone Fønss Schrøder said: "I am sure that we will receive some fascinating contributions from talented testers. Thanks to the generous rewards on offer, these participants will be committed to contribute their best and stress-test the Concordium network, so we can make it stronger together."
Balancing the Demands of Crypto and Enterprise Usage
Dubbed "the blockchain for business," Concordium was designed to make DLT palatable to enterprise users, without neutering the characteristics that make blockchain so powerful in the first place. The digital identity sector is growing rapidly and Concordium has taken a place on the front line by developing a network that addresses the identity problem head-on.
"We are on the privacy side of history, and for us it's a basic right that must be protected by law and also by technology," explains Concordium's chief marketing officer, Beni Issembert. "If the IRS is coming to us in the U.S. we will not open the gates. Only if a legal court decision comes, then we will cooperate." For business users, this means an expectation of privacy, and the freedom to innovate on a crypto network that is not tainted by the sort of allegations that swirl around public blockchains like Bitcoin. Before the year is out, businesses will have a chance to experience first-hand the private yet regulated world that Concordium has built, and leverage it to create distributed applications that can operate at scale.