XRP Enters Key Accumulation Zone as Analysts Eye Move to $0.28
XRP's price action has been rather lackluster as of late, with both buyers and sellers being unable to garner clear control over its near-term trend as it hovers within the mid-$0.20 region. This consolidation has largely come about as a result of that seen by Bitcoin, as the benchmark cryptocurrency has also been struggling to […]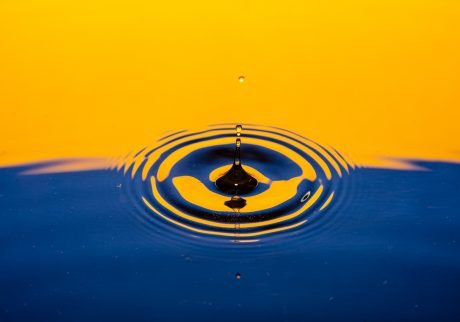 XRP's price action has been rather lackluster as of late, with both buyers and sellers being unable to garner clear control over its near-term trend as it hovers within the mid-$0.20 region.
This consolidation has largely come about as a result of that seen by Bitcoin, as the benchmark cryptocurrency has also been struggling to gain any clear momentum as its price oscillates between lows of $10,200 and highs of $11,200.
Because XRP has been moving in close tandem with BTC and the rest of the market, where it trends next will likely depend largely on whether or not the entire market is able to recapture its bullish momentum.
That being said, one analyst is noting that the cryptocurrency is now consolidating above a long-term base of support. He believes that this support could ultimately provide it with a serious boost, potentially allowing its price to start rallying up towards $0.28 next.
This would mark a 20% climb from where it is currently trading at.
XRP Consolidates as Correlation to Bitcoin Grows Stronger
At the time of writing, XRP is trading up over 3% at its current price of $0.24, which is around the price at which it has been trading throughout the past couple of days.
Earlier this week, its price plunged as low as $0.22 before it was able to find any significant support, with bulls stepping up and catalyzing a strong uptrend once this level was reached.
Bitcoin aided in its rebound, as the benchmark cryptocurrency's push from $10,200 to highs of $10,800 created a tailwind that lifted most other digital assets higher as well.
In order for XRP to continue ascending in the near-term, it is imperative that bulls continue defending against it seeing any further losses.
Analyst: Strong Base of Support Could Catalyze a 20%+ Move Higher
While speaking about where he expects XRP to go next, one analyst explained that the recent reaction to $0.22 shows just how strong this base of support is for the crypto.
He also said that he is expecting the token to rally 20%+ to $0.28 in the coming few weeks.
"XRP: The market is overly bearish, but the markets are actually on impressive support zones to accumulate some positions. Similar to XRP. Patience pays. Looking at some longs here, which could be towards $0.28 first in the next month."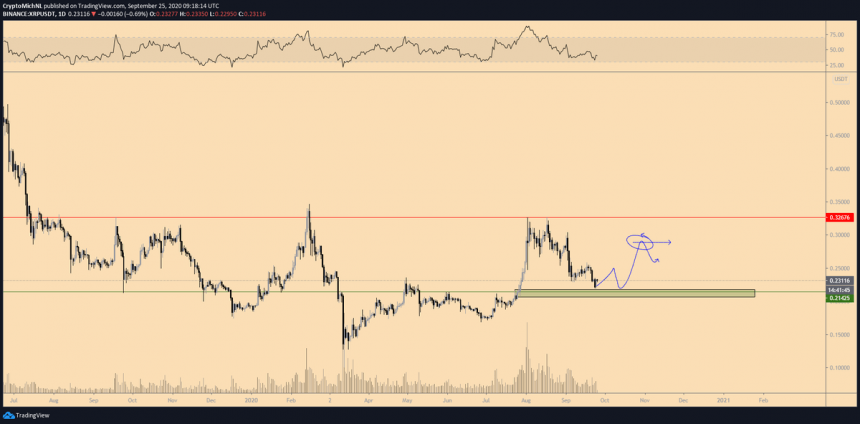 Image Courtesy of Crypto Michaël. Chart via TradingView.
How altcoins like XRP trend in the weeks ahead will depend largely on Bitcoin. As such, the benchmark digital asset must be able to see sustained momentum as it nears its $11,000 resistance.
Featured image from Unsplash.
Charts from TradingView.