Yearn.finance (YFI) Posts Massive Short Squeeze Following Surge in Open Interest
Yearn.finance (YFI) has been facing heightened volatility as of late, with bears attempting to capitalize on recent drama surrounding one of the projects that Yearn's founder is working on. However, the cryptocurrency's descent now appears to be slowing slightly, with bulls posting an ardent defense of $22,000 – a price that was visited during a […]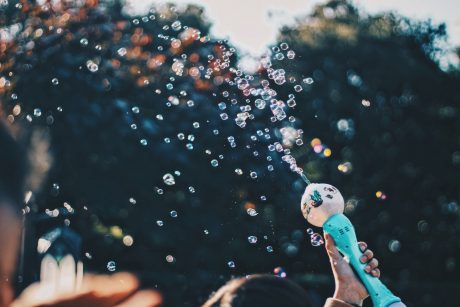 Yearn.finance (YFI) has been facing heightened volatility as of late, with bears attempting to capitalize on recent drama surrounding one of the projects that Yearn's founder is working on.
However, the cryptocurrency's descent now appears to be slowing slightly, with bulls posting an ardent defense of $22,000 – a price that was visited during a sharp decline yesterday evening.
It is important to note that the drama surrounding Eminence – an NFT card game project being created by Yearn.finance founder Andre Cronje – has since faded, which could help alleviate some of the selling pressure YFI has been facing.
The exploit of the EMN smart contract that caused return-hungry users to lose 50% of the DAI they deposited led to a massive inflow of selling pressure on YFI, with short-sided open interest growing rapidly for the crypto's perpetual swaps.
Overnight, the cryptocurrency posted a relatively strong short squeeze that helped reduce this OI and could establish $22,000 as a long-term bottom.
Bulls still have their work cut out for them if they want to catalyze further gains in the near-term.
Traders Rush to Short Yearn.finance Following Recent EMN Exploit
At the time of writing, Yearn.finance is trading up marginally at its current price of $23,600. This marks a notable climb from its recent lows of $22,000 that were set during a recent bout of capitulation.
The reaction to this level was quite intense, however, and ultimately sent YFI rallying up towards $26,000.
It has since reverted most of these gains.
This unusually large selling pressure seen by Yearn.finance's governance token came about due to the exploit of a project being worked on by Yearn's founder. Although users took a big risk by fomo-ing into an uncomplete smart contract, many still viewed this as a blow to investors' confidence in Cronje.
YFI Sees 20% OI Reduction Following Latest Short Squeeze 
Prior to the move from $22,000 to $26,000 overnight, Yearn.finance's open interest on Binance was sitting at an all-time high.
The rally to $26,000 caused the OI to see a 20% reduction, clearing out a plethora of the short positions that were helping to drive its price lower.
"YFI OI off by more than 20% on this short squeeze, bottom is in for now imo. Long and strong," one analyst stated.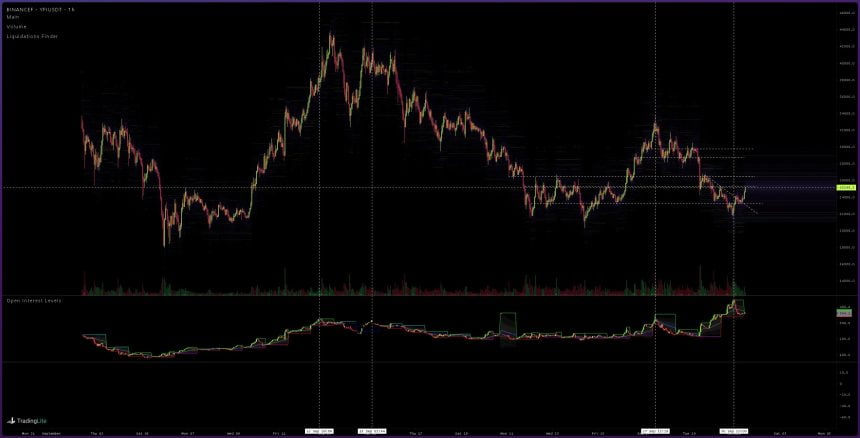 Image Courtesy of Cuban. Chart via TradingView.
Where YFI trends next may depend on whether or not $22,000 can be further confirmed as a long-term bottom, making another strong reaction to this level vital for its near-term outlook.
Featured image from Unsplash.
Charts from TradingView.