Economist: DeFi Altcoins Have Bottomed as Bitcoin Reverses Downtrend
The DeFi sector has been facing immense selling pressure in recent weeks, with the price declines seen by both Bitcoin and Ethereum creating notable headwinds that caused many previously bullish assets to plunge by 50% or more. Bitcoin's peak at $12,400 came about just days before the entire market began trending lower, with it still […]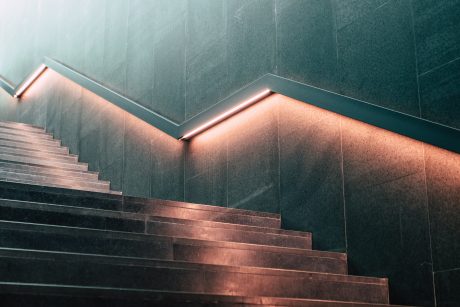 The DeFi sector has been facing immense selling pressure in recent weeks, with the price declines seen by both Bitcoin and Ethereum creating notable headwinds that caused many previously bullish assets to plunge by 50% or more.
Bitcoin's peak at $12,400 came about just days before the entire market began trending lower, with it still remaining in full control of smaller assets.
That being said, the benchmark cryptocurrency is beginning to reverse its recent downtrend and is pushing towards a crucial resistance level.
This has allowed most altcoins residing with the DeFi sector to incur some notable momentum, with Yearn.finance rallying 50% from its 24-hour lows, while many smaller coins see similar gains.
One economist is now noting that the recent lows posted by the aggregated DeFi sector may mark a long-term bottom that is followed by serious upside.
Whether or not this possibility is validated in the near-term will likely depend on Bitcoin's reaction to the selling pressure it will likely face at $11,200.
Bitcoin Continues Guiding Aggregated Market
At the time of writing, Bitcoin is trading up 2% at its current price of $11,080. This marks a notable surge from recent lows of $10,600 that were set prior to news regarding Square's acquisition of $50m worth of BTC.
This news was significant and created a tailwind that helped lift the altcoin market significantly higher as well.
Smaller tokens – especially those that rallied last month due to the hype surrounding DeFi – were struck hard by the recent turbulence seen by Bitcoin and Ethereum, which caused investors to exit "beta assets" en masse.
If the larger digital assets are able to stabilize, these smaller tokens may soon see some relief.
Economist Claims that the DeFi Bottom May Be In 
While sharing his thoughts on where the DeFi altcoins are in their market cycles, one respected crypto-focused economist stated that he thinks the bottom may be in.
He notes that stocks need to continue seeing upside, and tensions within the YFI community need to be reduced – as this token is now viewed as a benchmark for the sector.
"Feeling confident now that was the DeFi bottom. For that we need: #1 stocks not to go full risk-off mode. #2 Cronje to behave like a grown-up. Bet he'll come out of his cave within weeks, release a new product, make YFI pop 30-50% in days, and have his sycophants [lick] his boots."
If Bitcoin stabilizes above $11,000 and both the stock market and Yearn.finance's YFI governance token remains strong, DeFi tokens could soon catch a second wind.
Featured image from Unsplash.
Pricing data from TradingView.