Chainlink Posts Relief Rally, But One Analyst is Still Expecting $5.00; Here's Why
Chainlink saw a massive decline earlier this week that sent its price plunging to lows within the sub-$10.00 region. The cryptocurrency is beginning to show some signs of strength as it rebounds from these lows, with its recent lows starting to look increasingly like a long-term bottom. That being said, analysts are now noting that […]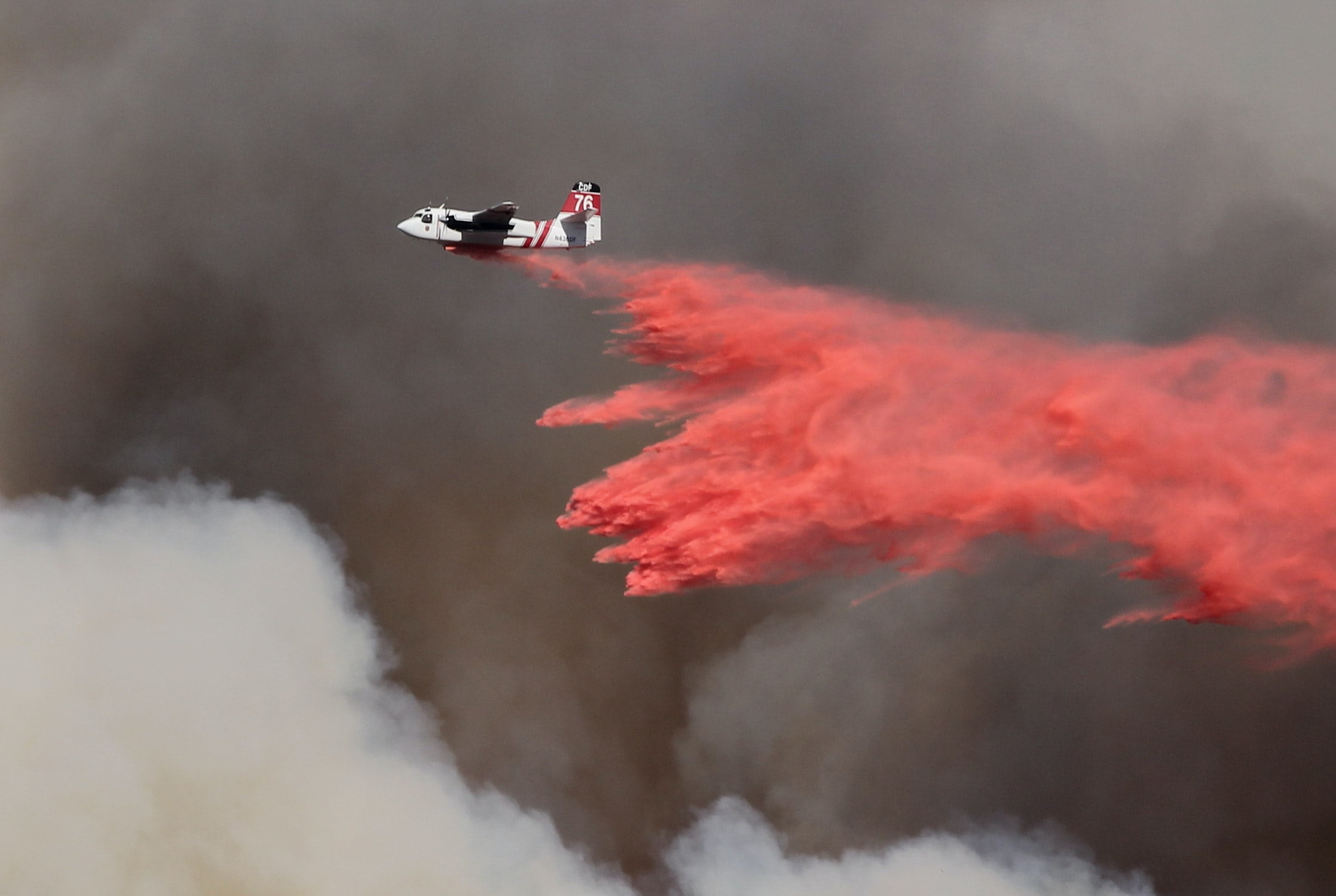 Chainlink saw a massive decline earlier this week that sent its price plunging to lows within the sub-$10.00 region.
The cryptocurrency is beginning to show some signs of strength as it rebounds from these lows, with its recent lows starting to look increasingly like a long-term bottom.
That being said, analysts are now noting that the cryptocurrency is beginning to show signs of breaking its mid-term uptrend, which could mean that a notable near-term decline is imminent.
One trader in particular believes that a movement towards $5.00 is imminent, with this level coinciding with both horizontal support and a key moving average that has been guiding its uptrend throughout the past year.
If a decline to this level takes place, it will strike a lethal blow to LINK's macro strength.
Chainlink Rebounds from Daily Lows as Bulls Attempt to Form Long-Term Bottom 
At the time of writing, Chainlink is trading up over 16% at its current price of $12.25. This marks a massive rebound from recent lows of $9.30 that were set earlier today when buyers stepped up and took control over its short-term trend.
The decline to these lows was fleeting, however, with buyers quickly stepping up and propelling it to highs of nearly $13.00 earlier today.
In the time since, the cryptocurrency has been caught within a bout of sideways trading between $11.70 and $12.30.
Despite the strength of today's upswing, it is important to note that Chainlink's channel of moving averages suggests that the cryptocurrency could decline towards $6.00.
One analyst put forth a chart showing this potential target: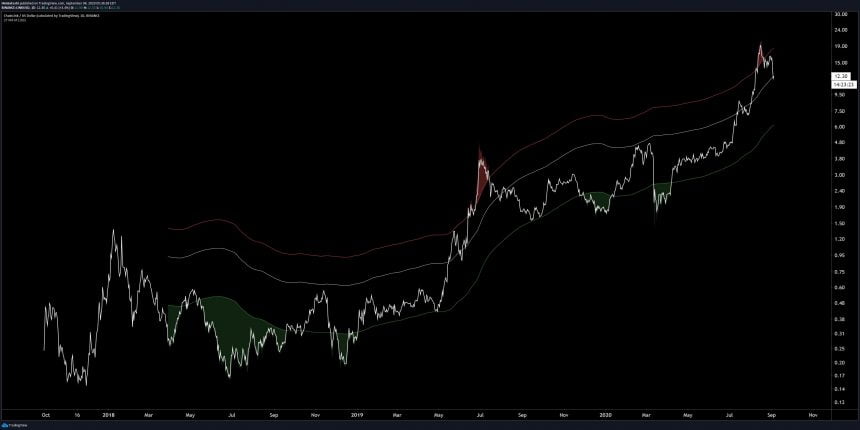 Image Courtesy of Josh Olszewicz. Chart via TradingView.
Here's Why LINK May Plunge to $5.00 in the Near-Term
Another analyst explained that Chainlink might be on the cusp of seeing significantly further downside in the near-term.
He is setting his sights on a move to $5.00, explaining that he is confident that this downside movement will come to fruition in the near-term.
"You hate to see it. But I am confident in it. Dread it. Run from it. Destiny still arrives all the same," he ominously noted while pointing to the chart seen below.

Image Courtesy of Cantering Clark. Chart via TradingView.
How Chainlink trends in the coming few days and weeks should depend somewhat on whether or not Bitcoin and other major altcoins can continue pushing higher.
Featured image from Unsplash.
Charts from TradingView.