Chainlink (LINK) Surges 25% Higher as Altcoin Market Recovers
Altcoins such as Chainlink took a strong beating over the past three days, plunging dozens of percent from their recent highs as Bitcoin and Ethereum plunged lower. While some altcoins remain near their lows as, LINK has undergone a strong bounce that has brought the cryptocurrency 25% higher in the past 24 hours. Analysts, though, […]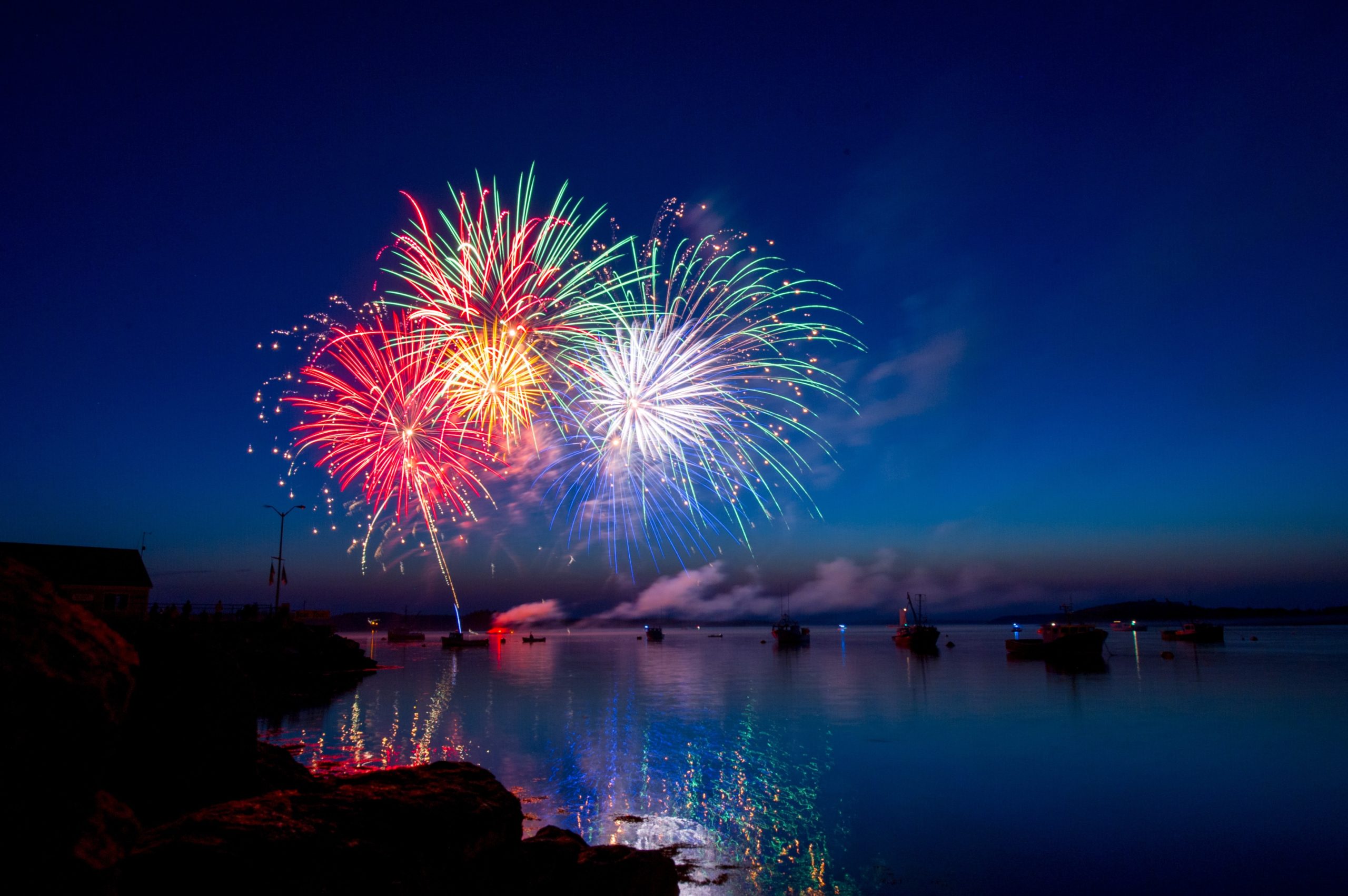 Altcoins such as Chainlink took a strong beating over the past three days, plunging dozens of percent from their recent highs as Bitcoin and Ethereum plunged lower.
While some altcoins remain near their lows as, LINK has undergone a strong bounce that has brought the cryptocurrency 25% higher in the past 24 hours. Analysts, though, are divided over what comes next for Chainlink.
Chainlink Recovers as Altcoin Relief Rally Takes Place
Santiment, a blockchain analytics firm, is optimistic about Chainlink's prospects. The company shared the chart below prior to the ongoing recovery, noting that LINK's 30-day MVRV suggests there is an "opportunity to buy low."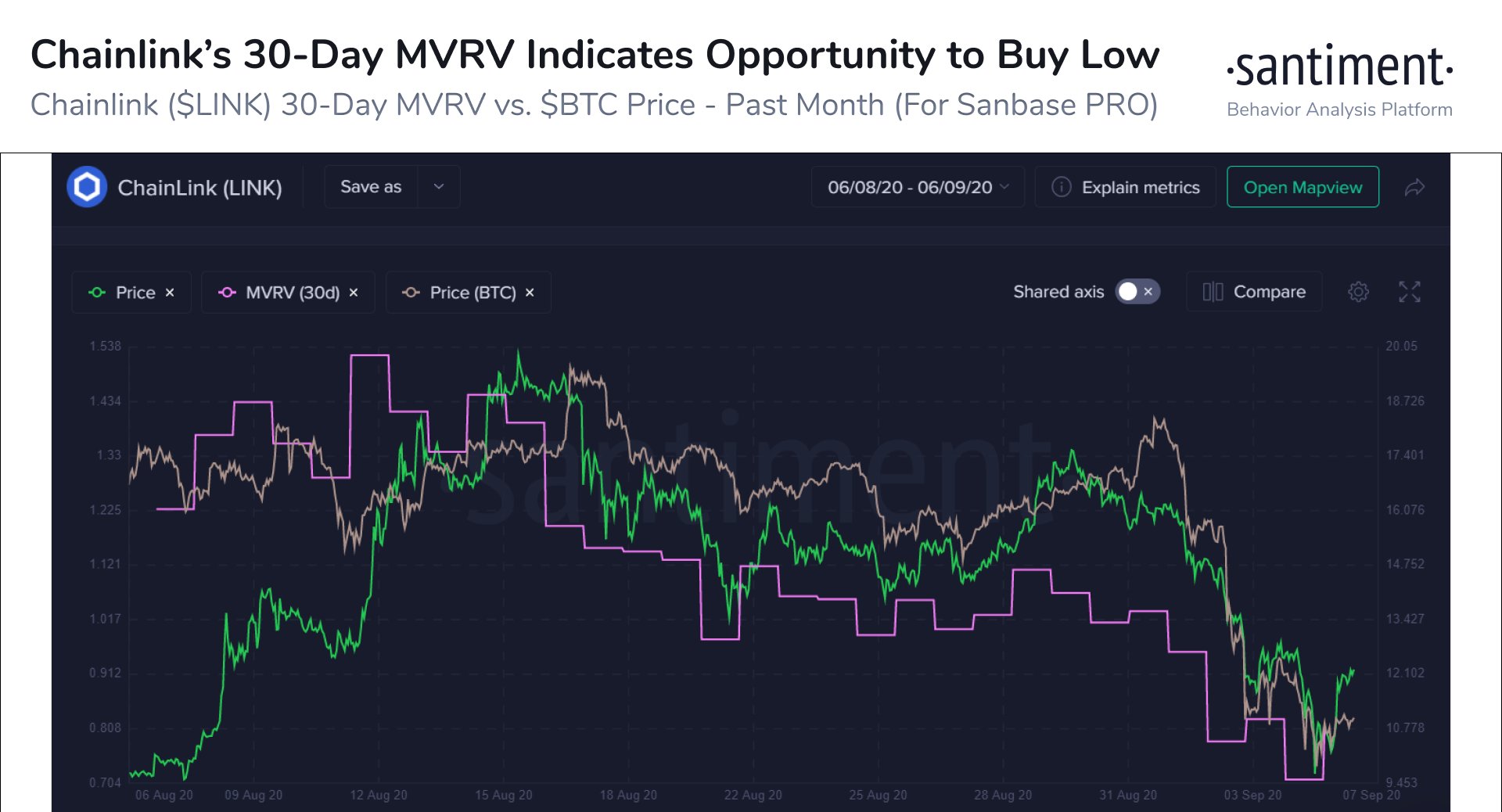 Chart of LINK's recent price action with analysis Santiment
Some think that a correction is more likely, though. Michael Van De Poppe, a crypto trader and writer, recently shared the chart below, suggesting that the asset will top around $13-14, then correct back towards $10:
"Point of interest two from a while ago got hit. Also, a nice bullish divergence got there as well and one of the strongest bouncers in previous days. An HL construction around $10-10.50 would definitely trigger a long for me towards $14.50."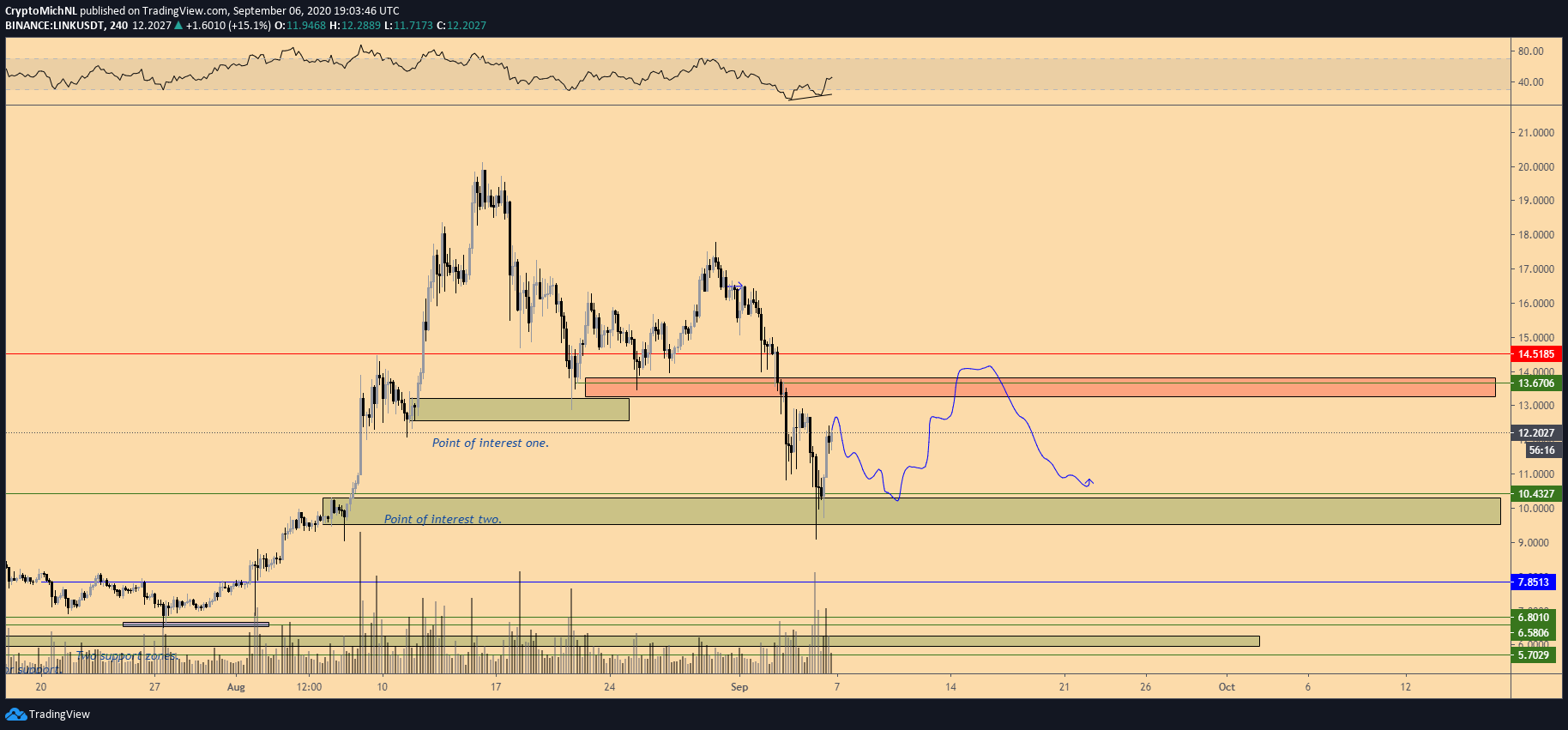 All Eyes on Bitcoin
Bitcoin is likely to dictate the directionality of altcoins moving forward.
Fortunately for bulls, BTC is primed to move higher after the strong crash seen over recent days.
One trader shared the chart below during the move lower. It shows that Bitcoin has bounced off a pivotal support region during the correction, indicating it remains in a bullish state on a macro time frame:
"$BTC funding and premium index reached the lowest it had been since March 19th yesterday… Except this time we're retesting a multi-year S/R level with a confirmed bullish break in MS all the way up to the monthly chart…"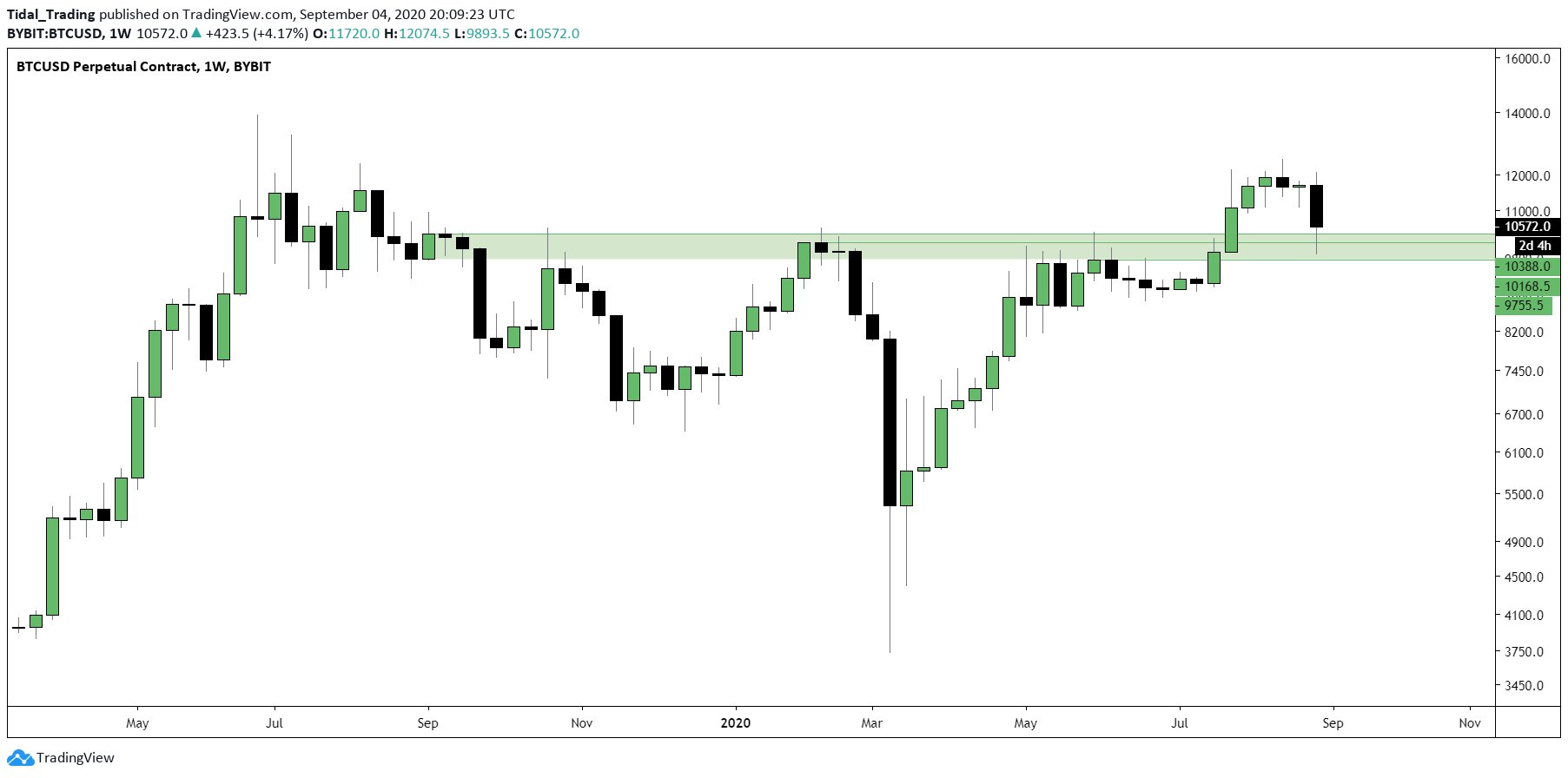 Chart of BTC's macro price action with analysis by crypto trader HornHairs (@CryptoHornHairs on Twitter). Chart from TradingView.com
The fundamentals of Bitcoin also remain positive. For one, the European Central Bank is expected to add more monetary stimulus to bolster the economy while there are expectations of more fiscal stimulus in the U.S. once Congress reconvenes.
Featured Image from Shutterstock
Price tags: linkusd, linkbtc
Charts from TradingView.com
Chainlink (LINK) Surges 25% Higher as Altcoin Market Recovers