Chainlink Reaches an "Accumulation Zone" as Potential Long-Term Bottom Forms
Chainlink has been seeing intense weakness throughout the past few weeks, which has come about following a period of macro strength that allowed its price to rally up to highs of $20.00. The cryptocurrency has since posted enormous losses that have erased months of upside, leading some analysts to now anticipate further losses in the […]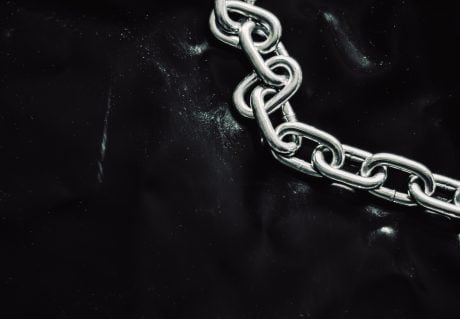 Chainlink has been seeing intense weakness throughout the past few weeks, which has come about following a period of macro strength that allowed its price to rally up to highs of $20.00.
The cryptocurrency has since posted enormous losses that have erased months of upside, leading some analysts to now anticipate further losses in the near-term.
LINK is currently in the process of breaking below its macro support at $10.00, with bears beginning to garner full control of its near-term outlook.
One analyst is noting that the $8.00 to $9.00 region is a strong support zone that could ultimately mark a long-term bottom.
That being said, he still believes that its macro outlook is incredibly bright, noting that he is setting his sights on a move up towards $32.00 during the course of its next bull run.
Chainlink Shows Signs of Weakness as Bulls Lose Their Strength
At the time of writing, Chainlink is trading down over 2% at its current price of $9.83. This marks a notable decline from its recent highs of $10.80 that were set just a matter of hours ago.
These highs came about when bulls attempted to invalidate its near-term weakness and catalyze a sharp uptrend.
The rejection here, however, struck a blow to its technical outlook, with this weakness being compounded by the massive pressure being placed on altcoins by both Bitcoin and Ethereum at the present moment.
Until BTC and ETH find some stability or resume their uptrends, there's a strong possibility that they will continue creating headwinds for altcoins like Chainlink.
This recent dip also forced LINK below its long-time support level at $10.00. If it is unable to reclaim this level in the near-term, it could indicate that further downside is imminent.
Analyst: LINK Likely to Dip Towards $8.00 Before Seeing Strong Rebound 
While speaking about Chainlink's near-term outlook, one analyst explained that he is confident that it will see a strong push up towards $32.00 during the next bull phase.
He does believe that it may first see some downside, pointing to the region between $8.00 and $9.00 as somewhere where he will be placing bids.
"Stinkbids on LINK at $8-9 and accumulating some now around $10. Invalidation if price starts [dipping] below stinkbids & will build more size if trend confirms. I think this is going to $28-32 on the next run. BTC pair also looks ready to turn around soonish," he explained.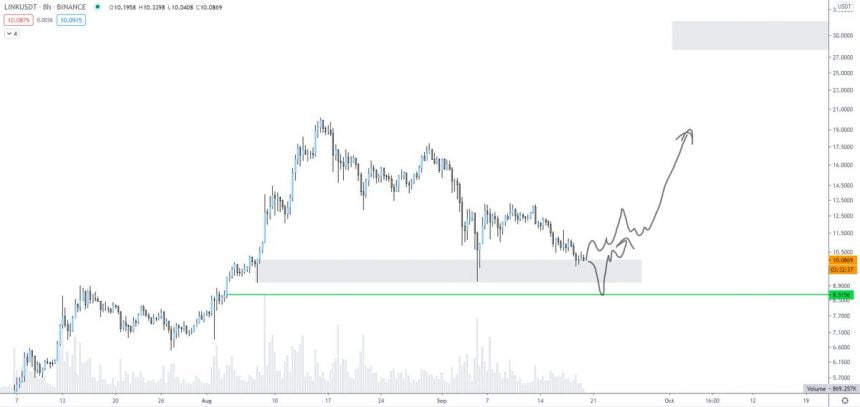 Image Courtesy of Bitcoin Jack. Chart via TradingView.
How the aggregated market trends in the days and weeks ahead should hold heavy influence over Chainlink's mid-term outlook.
Featured image from Unsplash.
Chart from TradingView.