Cardano's ADA Rallies 30%—Technicals Show "Potential Buy" Signal: Analyst
ADA was trading higher in the early trading session Monday as traders piled up behind the token over its optimistic fundamentals. The Cardano blockchain project's native asset surged 3.3 percent to 970 sats as of 10:25 GMT. The gains followed a wild upside move the began on September 24, 2020. Since then, the ADA/BTC exchange […]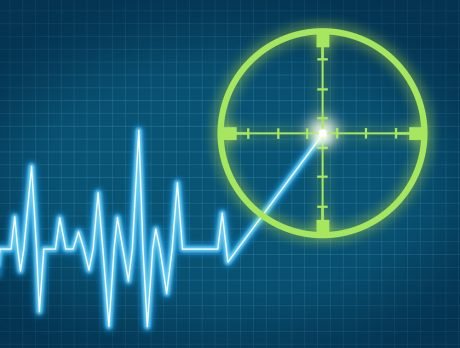 ADA was trading higher in the early trading session Monday as traders piled up behind the token over its optimistic fundamentals.
The Cardano blockchain project's native asset surged 3.3 percent to 970 sats as of 10:25 GMT. The gains followed a wild upside move the began on September 24, 2020. Since then, the ADA/BTC exchange rate had surged by up to 32 percent, hitting an intraday high at 982 sats.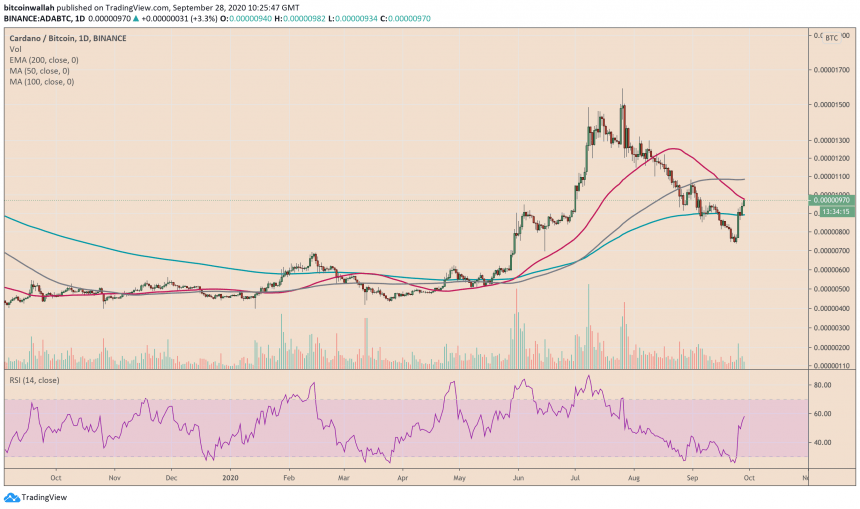 ADABTC is testing its 50-day moving average as resistance. Source: TradingView.com
ADA's gains closely followed a wider upside correction across the top cryptocurrencies. Nevertheless, the token outran its rivals by posting better profits as traders anticipated the release of Goguen, a Cardano undertaking that expects to attract Ethereum-based developers onto its blockchain.
Ethereum Killer
In an AMA on Sunday, Cardano's founder Charles Hoskinson released new updates about Goguen. He stated that the project would transform Cardano into a multi-asset system. That would allow users to create their personalized tokens.
Goguen will also bring an ERC20 token converter, which will allow companies to migrate from Ethereum's blockchain to that of Cardano. Mr. Hoskinson referred to Goguen as a far superior standard to Ethereum.
Surprise AMA 09/26/2020 https://t.co/pOCa2qJlDh

— Charles Hoskinson (@IOHK_Charles) September 27, 2020
In another event, crypto exchange Bittrex completed its integration of ADA wallets in conjugation with its "Shelley," a hard fork that made Cardano a proof-of-stake project. It was one of the major catalysts in sending ADA prices to its two-year highs in July 2020.
ADA's Technical Outlook
Market analyst Nico, who spotted ADA flipping its 200-day moving average resistance into support on Sunday, called the upside move as a "potential buy signal."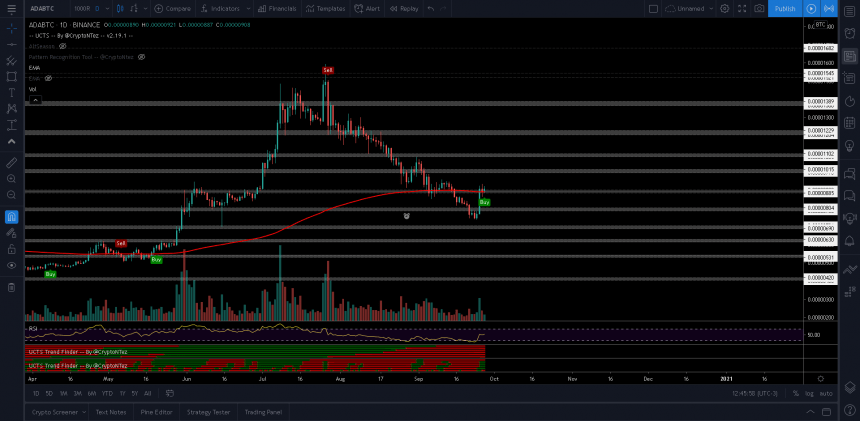 ADABTC Technical Outlook as presented by Nico. Source: TradingView.com
"Potential buy signal on the 1D chart as it [is] trying to flip ~880 sats into support (Matching EMA200 on the 1D)," wrote Nico. "If [it] gets confirmed on candle close – and volume starts flowing in, then we may see some recovery toward previous High levels."
With "previous highs," the analyst referred to the levels that ADA tested earlier as resistances. A closer look into the ADABTC chart showed those price ceilings in the following successive order: 1,015, 1,102, 1,229, 1,389, 1,545, and 1,682 (all measured in sats).
Another market analyst, Stefan Bode, additionally mentioned ADA's latest attempts to close above its 50-day moving average. He wrote in his Monday note:
"Once Cardano's phase of weakness against Bitcoinis over, a phase of strength should follow. Today's closing above the EMA50 should confirm its strength. Then a bull-runcould run towards new highs."
ADA/BTC was trading at 972 sats at the time of this writing.