SushiSwap Price Prediction: SUSHI Imminent Mega Breakout To $4
SushiSwap finds stability after a gruesome week, recovery is in the offing. SUSHI/USD bulls must defend the triangle support to avert any lingering declines back to $1.00. The embattled and epitome of DeFi drama, SushiSwap token seems to have found some semblance of stability after last week's rollercoaster ride. Support has been established and embraced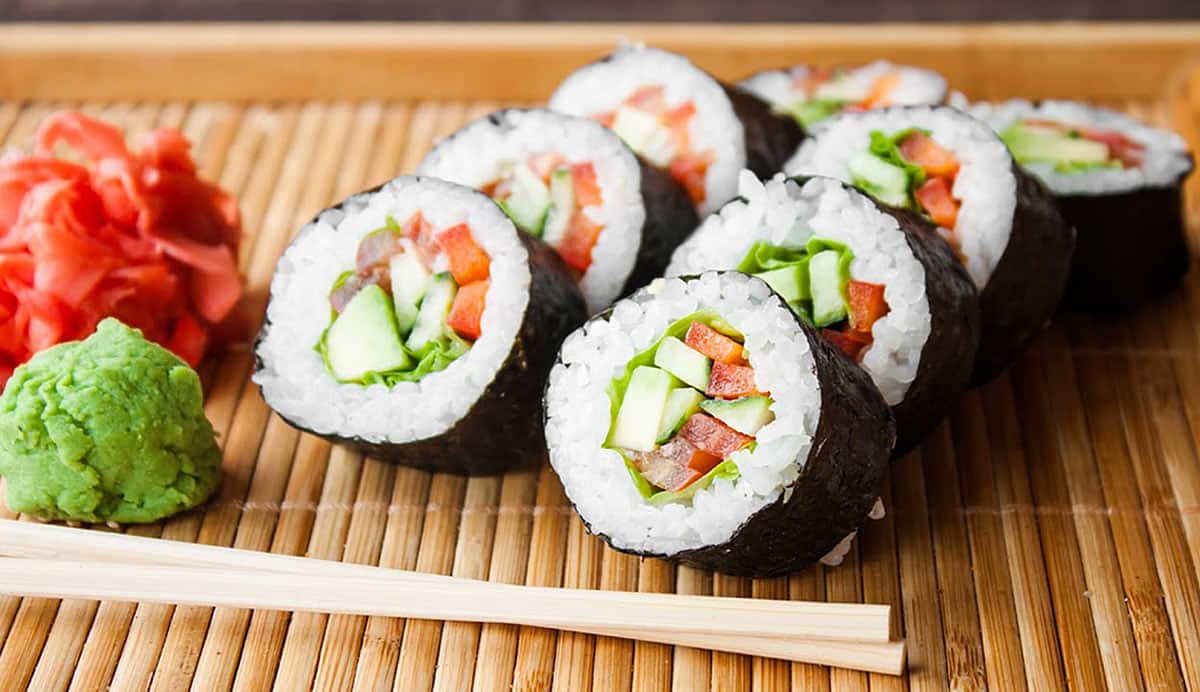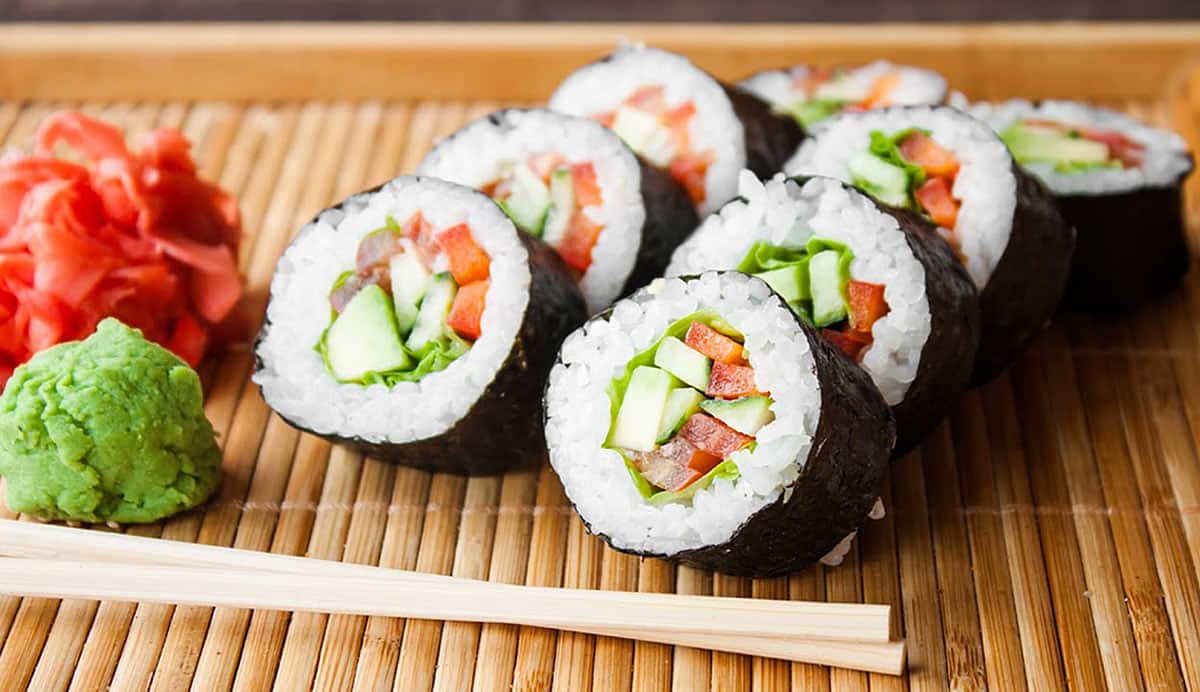 SushiSwap finds stability after a gruesome week, recovery is in the offing.
SUSHI/USD bulls must defend the triangle support to avert any lingering declines back to $1.00.
The embattled and epitome of DeFi drama, SushiSwap token seems to have found some semblance of stability after last week's rollercoaster ride. Support has been established and embraced at $2.15 and marginally above $1.00. At the time of writing, SUSHI is trading at $2.20 following a 24% retreat over the last 24 hours according to data by CoinMarketCap.
A falling triangle pattern is the most pronounced chart pattern in the hourly range. If the bulls hold onto the short term building momentum, a breakout above the triangle would kick start SushiSwap's mega rally to levels above $3.00 and $4.00 respectively.
Technical indicators on the chart suggest that SUSHI will stay in consolidation a while longer. The Relative Strength Index (RSI) has slowed down the downtrend after forming a higher low and lower low pattern. Support above 30 (oversold region) means that bulls are fighting to regain control of the price. Moreover, recovery towards the levels at 40 and the midline would indicate the return of bullish pressure, significant enough to support a break above the triangle.
Read also: SushiSwap Liquidity Hits $1.35 Billion After Successful Migration
SUSHI/USD 1-hour chart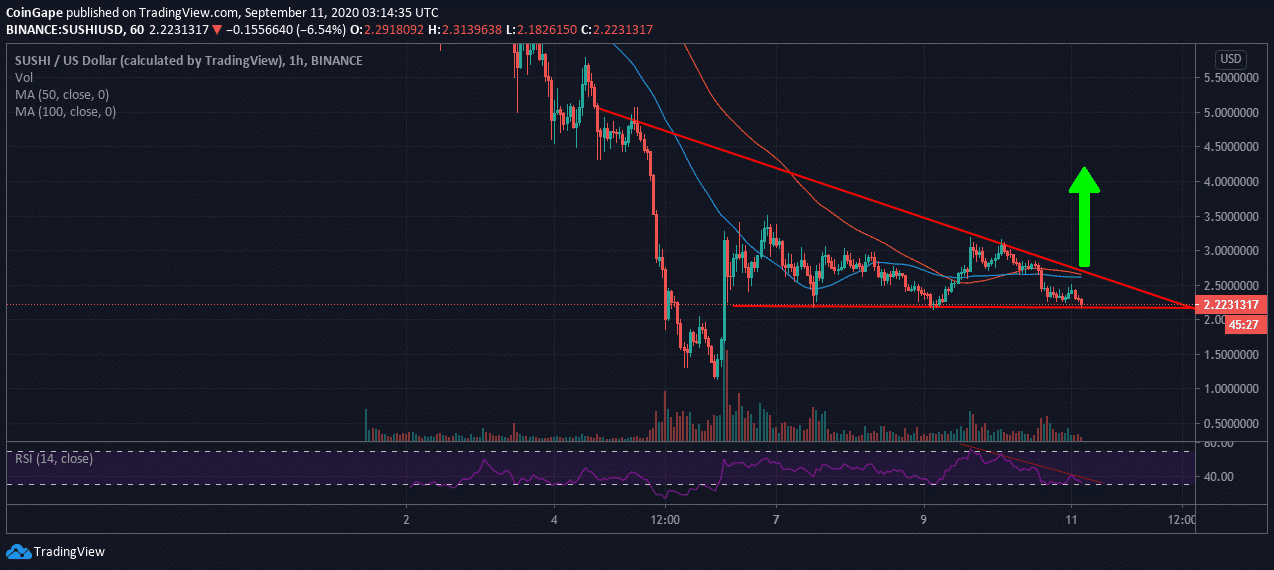 Meanwhile, it is essential to note that the price is trading below the 50 and 100 moving averages. SUSHI will have to change these two resistance zones (50 SMA at $2.61 and 100 SMA at $2.65) into support areas to properly gain ground and launch an attack at the triangle resistance, $3.00 and $4.00 levels.
For now, keeping the price within the confines of the triangle is in the bulls' best interest. In other words, it vital that the pattern's support remains intact. Otherwise, a break under the triangle could culminate in an exploration of the rabbit hole back to the $1.00 level.
SushiSwap Intraday Levels
Spot rate: $2.20
Relative change: -0.16
Percentage change: -6.80
Trend: Short term bearish bias
Volatility: Expanding
Read more: SushiSwap Price Prediction: SUSHI/USD Brief Journey Of Rags To Riches And Back To Rags