Likelihood of Bitcoin Setting "Higher Highs" Grows as Bulls Build Momentum
Bitcoin has flashed some signs of intense strength throughout the past day, with the cryptocurrency recouping some of the losses that came about as a result of its decline from $12,400 to lows of $9,900. Bulls now appear to be aiming for a move up towards $11,000, which previously held strong as a level of […]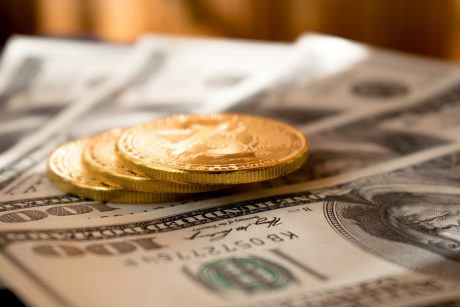 Bitcoin has flashed some signs of intense strength throughout the past day, with the cryptocurrency recouping some of the losses that came about as a result of its decline from $12,400 to lows of $9,900.
Bulls now appear to be aiming for a move up towards $11,000, which previously held strong as a level of support during its descent.
If this resistance level is flipped back into support, it could provide a strong base for the cryptocurrency to rebound off of, potentially allowing BTC to reclaim its long-held position within the upper-$11,000 region.
While speaking about the benchmark digital asset's near-term technical outlook, one analyst observed that it is currently flashing some signs of reversing its recent downtrend.
This indicates that it may now be well-positioned to see significantly further upside in the near-term, potentially rallying back up towards, or even past, its previous yearly highs.
Bitcoin's Technical Outlook Grows Bright as Bulls Take Aim at $11,000 
At the time of writing, Bitcoin is trading up nearly 4% at its current price of $10,710. This marks a massive upswing from recent lows of $10,200 that were set yesterday.
It now appears that the cryptocurrency may be on the cusp of seeing further upside in the near-term, as this latest push higher has significantly bolstered its technical outlook.
One analyst, while looking towards the asset's breakout rally today, even noted that $11,000 is a logical target.
He points towards $11,100 as a key level that must be shattered in the near-term.
"Bitcoin daily chart – 11k in sight as BTC tries to break out of this trading range," he said while pointing to the chart seen below.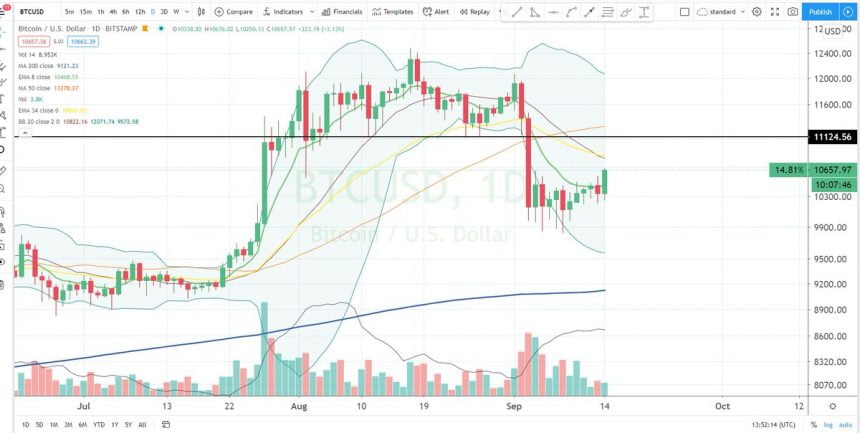 Image Courtesy of Cheds. Chart via TradingView.
Analyst: BTC's Market Structure Points to Continuation of Uptrend 
Another analyst echoed this sentiment, explaining that Bitcoin's current market structure does seem to indicate that significantly further upwards momentum may be imminent in the near-term.
He specifically notes that this momentum may be bolstered by BTC seeing "one of the most significant support and resistance flips" seen in years.
"Kick yourself if you were selling after a 20% pullback from the highs into the first test of one of the most significant support and resistance flips we have had in years. Context is everything," he explained.
Image Courtesy of Cantering Clark. Chart via TradingView.
How BTC and the aggregated market trend in the days ahead should provide insight into the long-term significance of today's upswing.
Featured image from Unsplash.
Charts from TradingView.